35 Hottest Female Rappers Crushing Hip-Hop Now (2023)
Rap has largely been a male dominated space since its inception in the late 70s, but female rappers have always been around. From MC Lyte, to Queen Latifah, Lil Kim, to Nicki Minaj, women in rap have always had their champions.  So in this article, I'm going to give you my list of the 35 hottest female rappers in hip-hop that are absolutely crushing the game in music. 
So sit back, relax, and get ready discover the best of the best that hip-hop has to offer.
Nadia Nakai
These days, hip hop is global. A genre of music that started out in the inner cities of America is now widely adopted and loved worldwide. So perhaps it's fitting that arguably one of the hottest female rappers on this list (both physically and lyrically) is the one I'm most excited to see grow and gain even more popularity. And her name is Nadia Nakai.

Nadia released her debut studio album Nadia Naked in 2019. She went on to win two (yes two!) AFRIMA awards that same year (one for Best Artist, Duo or Group in African Hip Hop and one for Best Female Artist in Southern Africa).
Unfortunately for Nadia, her partner and South African rapper AKA was recently killed in early 2023. His album, Mass Country, was released posthumously.
Iggy Azalea
Iggy gets a lot of flack from hip hop fans, and I guess that's somewhat understandable. Ideally, a beloved rapper in hip hop would be dripping with authenticity, and when you hail from Australia (as Iggy does), many people are going to assume you're patently inauthentic.
Fair enough. I suppose you won't get much of an argument from me. And while the list of good white female rappers isn't necessarily extensive, you can't deny that Iggy Azalea has had some head nodding hits. And she also fits the bill of being a hot female rapper (so hot, in fact, that Iggy Azalea is now on Only Fans).
Lizzo
Everyone wants to obsess over Lizzo physical appearance, or write news articles about what she wears to an NBA game, but whatever happened to focusing mostly on someone's talent?
Admittedly, music artists make that a challenging task at times, because everyone (or mostly everyone, it seems) wants to have a gimmick in order to gain attention or hold onto some dissipating pop cultural relevancy.
But that's not what's happening with Lizzo, in my opinion, and she easily deserves a spot on this best female rappers list.
I think most people came on board the Lizzo Train around 2019, when her amazing debut album "Cuz I Love You" dropped and impressed fans. But I probably first started paying attention to her a couple years prior, when her EP "Coconut Oil" hit the scene and, of course, the popular track "Good As Hell" was burning up the airwaves (or streaming waves, I guess?).
You just have to love the fact that Lizzo is so multitalented. Her music is creative and fresh, well produced, and even when her raps are full of bravado, her playful energy (coupled with her singing melodies that shine on various tracks) elevate her beyond just the simple monicker of "rapper."
Doja Cat
Doja Cat, real name Amala Dlamini, is rising as one of rap's brightest stars. Originally from Los Angeles, the 25-year-old rapper was raised in an artistic family. Her father is a South African actor and her mother is a Jewish-American painter. Doja Cat first began creating music in 2012 after she dropped out of high school her junior year.
After sleeping on floors and producing beats day in and day out, she eventually was discovered by record producer Dr. Luke. Soon after, she was signed to RCA records at just 17 years old. The talented young producer and rapper would go on to release her debut album Amala in 2018.
The same year Doja's popularity skyrocketed with her now-infamous meme song MOO!. What gives Doja such incredible and captivating artistry is her originality. Her quirky internet persona makes her incredibly relatable, down to earth, and hilarious for her fans. Often posting hilarious content on TikTok, many of Doja's fans will comment on how they forget she is a celebrity.
Doja holds prodigious versatility, with a well-developed singing voice and exceptional dance skills she picked up during childhood while living in a Hindi mountain community. Her most recent album Planet Her came out in the summer of 2021. The album has features from J.I.D, Ariana Grande, The Weeknd, and others. The project demonstrates Doja's ability to switch between rap queen and bonafide pop star.
Gigi Lamayne
Now who would've thought that one of the sexiest female rappers would not only come from South Africa, but would also be rocking braces? Well, that's exactly what we have here in Gigi Lamayne.
Gigi's most recent album "Set In Stone" features the likes of Don Calya and Vugar M Beats, and if you like a little bit of sexiness mixed in with your Christmas cheer, check out her song and music video entitled "Ho Ho Ho."
Megan Thee Stallion
Megan Thee Stallion is a born and bred rapper. Her mother, who passed away in 2019, was a rapper before Megan was born. She rapped under the name "Holly-Wood." Instead of putting Megan into daycare, "Holly-Wood" brought her daughter into the studio while she was recording. Megan was raised by a rapper, and naturally became interested in a rap career.
She began writing raps in high school, but her mother told her the raps she was writing were too sexually explicit for her age. Megan's mother made her promise that she wouldn't take a rap career seriously until she was at least 21 years old.
Being trained by her rapper mother, Megan knows how to deliver top-tier cadence and flow. Much like many of the most famous female rappers out today, Megan loves to brag about her incredible curves and fully embraces her sex appeal.
She knows how to deliver a live performance and show off her famous knee strength. She won a Grammy in 2021 after collaborating with Beyonce on her song "Savage", which became a viral TikTok hit in the middle of quarantine.
Just before quarantine, she had signed to Jay-Z's label Roc Nation. In addition to being a rap star, Megan is also a university student. She has been in college for the majority of her rap career and is set to finally graduate from college later this year with a degree in healthcare administration.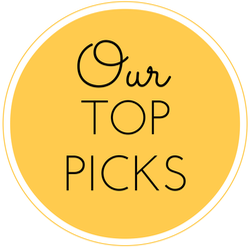 Saweetie
Saweetie is another educated rap queen on this list. Originally from the Bay Area, Saweetie, real name Diamontè Harper, got her college degree in communications at the University of Southern California. Saweetie began writing music as a young teenager, and after graduating from college, she began to fully pursue a rap career.
Eventually, Island Def Jam A&R Max Gousse discovered her at a Puma event in Downtown Los Angeles. With help from Gousse and his team, the then 24-year-old artist released her 2017 viral hit song "ICY GRL." The song went viral with its sample of the 2002 hit "My Neck, My Back" by Khia.
Often rapping about the finer things in life, like the wildly expensive Brikin bag, Saweetie's brand centers much around materialism and her unique eating habits. An educated businesswoman, the rapper recently teamed up with McDonalds' for The Saweetie Meal.
Saweetie comes from a very close-knit family and has some surprisingly famous family members. Her famous family members include her grandfather, seasoned football player Willie Harper, her uncle, rapper MC Hammer, and her cousins, actress Gabrielle Union, and music producer Zaytoven.
City Girls
This rap group, made up of two Florida natives, began collaborating back when they were teenagers. Their first single "F*** Dat N****" was a diss track about their ex-boyfriends who had no money to spare. The two good friends rose to prominence when their song "Act Up" off of their debut studio album Girl Code hit the airwaves in summer of 2018.
The City Girls, made up of Yung Miami and JT have collaborated with several artists included on this list such as Doja Cat, Cardi B, and Megan Thee Stallion. Something that made the City Girls gain popularity was the incarceration of JT back in 2018. She was charged with aggravated identity theft and served over a year in prison.
JT's release was hyped up by her fans and by fellow rapper Megan Thee Stallion on her track "Realer." Although half of the rap group was incarcerated for all of 2019, they maintained relevance with their popular track "Twerk" which featured Cardi B.
As of 2021, the City Girls have skyrocketed in popularity with their latest hit single "Twerkelator" released back in May. A snippet of the song went viral on TikTok, but the official release was delayed due to issues with their label. The two rappers have been linked to dating other high-profile rappers. JT has been publicly dating Lil Uzi Vert for over a year, and it is thought that Yung Miami has been dating rap mogul P Diddy.
If you forced me to pick between this dynamic duo, I think Yung Miami is more talented and has a more natural flow. But they're both great and work excellently together. The City Girls are no doubt on the rise.
Dreezy
If I had to pick one artist on this list that I genuinely believed was the most underrated female rapper, it would easily be Dreezy. And it's hard to know why she's so slept on.
Sometimes it's about how an artist managed. Other times, like with the singer Mickey Guyton, who seemed to be knocking on the door of country music for years before it finally opened, it just takes more time than expected before you really "pop."
Whatever the case, Dreezy is a talented rapper that has dropped two studio albums (No Hard Feelings and Big Dreez) along with a collaboration album (HITGIRL) with Hit-Boy.
There's no "one way" to be a rapper, but I always appreciate a versatile artist. Sure, we know you can go hard in the paint when need be, or drop that diss record on a mixtape and just obliterate your enemies "Hit Em Up" style. But, I enjoy a rapper that has some dimension to them, where at any given moment an album can morph from from extreme bravado to a more slowed down, soulful R&B style joint.
You get this versatility with Dreezy. She can go hard with the best of them, but on a song like "Wasted," she's able to not only get vulnerable with heart-on-your-sleeve lyrics (about wanting her man to get sober), but she also manages to sing most of the song. Her pleasing singing harmony, coupled with her more direct rap verses, make for an emotionally impactful track.
If you're not up on Dreezy, it's time to rectify that mistake.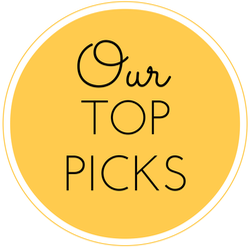 Rapsody
We move from the most underrated female rapper in the game (or at least on this list) to perhaps the most thought-provoking female rapper in hip-hop.
Mainstream rap music is seen through a very cliche lens by fans (and perhaps the music industry as a whole). And, for all of its strengths, I don't think mainstream hip hop music is all that concerned with challenging its listeners.
Sure, Kendrick Lamar is always going to be the crowned prince in this regard, and you certainly have other deeply introspective rappers in the game—from J.Cole to Joyner Lucas to DAX—but mainstream female rappers (on the whole) tend to be a bit more limited in their output.
And although Rapsody doesn't have the same fame or perceived level of "success" as someone like Cardi or Megan or Doja Cat, this is an artist making challenging music that also manages to be really great music. These are not mutually exclusive things, despite what all of the "Socially Conscious Rapper Think Pieces" will have you believe.
I first started listening to Rapsody around the time her EP for Beauty and the Beast came out in 2014. Since then, she's dropped another EP and two studio albums.
And, when you essentially dedicate an entire album to black women—track by track—who have inspired you along your journey, you're just approaching the rap game on a bit of a different level than your peers.
To me, Rapsody is the only rapper on this list that gives me late 1990s Lauryn Hill vibes in terms of intentional lyrics and emotional impact.
I've run out of superlatives. Go grab her albums.
Rico Nasty
Rico Nasty, real name Maria Kelly, is an anomaly on this list. Her style is punk rock, but also rap, which makes her stand as an original amongst the other rappers on this list. Until Rico, black people generally lacked a mainstream alternative rock and punk type of icon to look to. Rico's presence in the rap scene filled that void, many black people now more comfortable to show off their punk side.
Originally from the DMV, Rico's father was a rapper, which ultimately influenced her decision to pursue a rap career. By the time Rico was 15, she was creating music out of her bedroom. This casual hobby eventually led to the release of her very first mixtape "Summers Eve" in 2013. When she was 18, her boyfriend Brandon hyped her up and encouraged her to continue to pursue a rap career.
Soon after, Rico found out that she was pregnant, but unfortunately, Brandon passed away before she could tell him the news. Her son Cameron was born in 2015. Her popularity increased in 2017 when she released her album 'Tales of Tacobella.' The album, which was released under the label 'Sugar Trap,' went on to become a huge hit.
In 2018, she released her single "Smack A B****" which would be the single to inject Rico into the mainstream rap scene. She has since released 3 albums Nasty, Anger Management, and Nightmare Vacation. She frequently collaborates with music producer Kenny Beats and considers him to be a good friend. Rico has a new mixtape titled Rx that is still in the works.
The project was set to be released in the summer of 2021 but is likely to be released later this year through Atlantic Records.
Nicki Minaj
What would a female rapper list be without the queen herself? Nicki Minaj has been coming through with witty, meticulously crafted raps for over a decade. A loud and proud Sagittarius woman, Nicki is known for her loud laugh and brazen nature.
A certified cultural icon, Nicki is the blueprint (or should we say Pink Print) for many of the younger rappers on this list. Originally from Trinidad, Nicki immigrated to Southside Jamaica, Queens at just 5 years old. Originally, Nicki wanted to be an actress, attending one of New York City's top performing arts high schools, LaGuardia High School of Music and Art, for theater.
After graduating in 2000, she gave her full attention to her rap career and has since become the top-grossing female rapper of the 2010s. Releasing her debut album Pink Friday in 2010 after mostly being a featured artist, Nicki snatched the spot as rap's new queen almost instantaneously. She had many people comparing her to the likes of rap queen Lil' Kim, with whom she had a public rivalry. Although cut from the same New York City cloth, Nicki worked hard to distinguish herself.
Her harajuku image kept people's attention at the very beginning of her career. Still drawing comparisons for her over the top look, many in the 2010's called Nicki the "Black Lady Gaga." She's collaborated with some of the highest echelon musicians of her generation. A collaboration with Nicki is a big thing for any rapper's career. Several rappers mentioned on this list have been fortunate enough to get a cosign from Nicki.
Cardi B
The general public was first introduced to Cardi B on the VH1 reality show "Love and Hip Hop." Those who were in the know in New York City around 2015 probably have a different recollection of when this regular degular girl from the Bronx came on their radar.
Cardi B, birth name Belcalis Almanzar, began posting loud and funny videos on Instagram and Vine, documenting her party girl lifestyle as a prolific exotic dancer in the Bronx. After gaining reality show popularity in 2017, she released her song Bodak Yellow, which felt like it almost instantly propelled Cardi to become one of the hottest female rappers in the game.
Many wondered if the success of this track was just a one-hit-wonder, but the success that soon followed Cardi B afterward would shut the mouths of any naysayers. She received the Grammy Award for Best Rap Album for her 2018 debut studio album Invasion of Privacy. The public continued to fall in love with Cardi B's unrestrained no BS attitude that felt familiar and entertaining.
Aside from her success with rap, Cardi is also politically minded, having been associated with the Bernie Sanders in 2019. Incredibly smart, as she was coming up, she let people know that she was an educated woman. She revealed she attended Pace University but said that she did not get a chance to finish. Cardi B recently gave birth to her second child with her husband Offset on September 4th, 2021.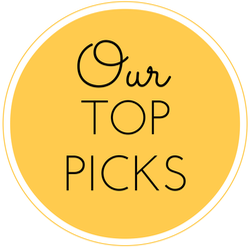 Young MA
This hardcore NYC rapper has been making beats since the age of 10. Originally from East New York, her family moved down to Virginia for the majority of her childhood. She moved back to NYC during her teenage years, graduating from high school in Brooklyn in 2010. While her popularity as a local New York talent began to emerge, she was adamant in avoiding major record labels.
As an independent artist, she went viral in 2016 with her song "OOOUUU." After the success of this hit, many anticipated a full-length project. Young MA delivered her debut studio album Herstory in the Making, which broke the Billboard top 20 in 2019. Young MA exuded a confidence that heavily attracted fans. Her tough raps range from bragging to introspective, showing her versatility as a rapper, and her love and dedication to the craft. In addition to being a rapper, Young MA is also a philanthropist.
She created the KWEENZ Foundation that helps those residing in East New York overcome the grief and trauma that comes with the loss of a loved one. She was listed in the Forbes 30 under 30 in 2018 which is quite a big achievement. Young MA released her second studio album earlier this year titled, Off the Yak.
Qveen Herby
Perhaps the award for making the hardest career pivot on this list goes to Qveen Herby.
Most people probably know Qveen Herby as the rapper sporting crazy glasses and colorful wigs (as well as popular songs like "Sugar Daddy" or "Abracadabra"), but I've been rocking with this artist since she was part of a Boston-based duo called Karmin.
Known then as just Amy (Amy Heidemann), she (alongside her now husband Nick) would make very catchy (and very good) cover songs that came out in the early and mid 2000s. In fact, I know I have a bunch of 2011 Karmin download purchases that have sadly been lost to the sands of time—and I'm still a little bitter about it.
Ironically enough, the cover song that Amy did (as part of Karmin) that most still stands out in my mind to this day was her rendition of "Super Bass" by Nicki Minaj. Fun and playful, and certainly done in her own unique style, Amy pulled off a great cover of one of Nicki's most popular songs.
It's kind of ironic, then, that Amy's current alter ego, Qveen Herby, seems to walk so much in the footsteps of Nicki herself. From the colorful wigs, elaborate costumes, and surreal-like music videos, Qveen Herby definitely comes off as the biggest "character" on this list of rappers.
And I suppose that's a good thing, as it's working for her. But I'd be lying if I didn't admit to missing the "old Amy."
Nonetheless, if you're interested in seeing how Amy's talent transferred pretty well from Karmin to Qveen Herby, check out her rapping style in her 2011 cover of "Super Bass," and then check out her song "Busta Rhymes" (2017).
BIA
East Coast shortie BIA first got on many people's radars after her single "Hollywood" off her 2018 album NICE GIRLS FINISH LAST: CUIDADO. Before this breakout track, people may remember her from the Oxygen reality show "Sisterhood of Hip Hop" back in 2014. From a young age, she was spending a lot of time around rappers, hanging out in recording studios while secretly writing her rhymes.
After graduating from Medford High School, she briefly attended college but dropped out soon after enrolling to focus on her rap career. BIA has a "Hood to Hollywood" persona that many young people with California dreams can connect with. In 2020, she released her track "Whole Lotta Money" which blew up on TikTok in 2021.
Following the track's viral success, she was able to get a remix with Nicki Minaj in July of 2021, skyrocketing the track to the Top 20 of the Billboard Hot 100.
Tierra Whack
Tierra Whack is probably the weirdest rapper of her generation. Originally going by the stage name "Dizzle Dizz" as a teenager, she began rapping under her birth name in 2017. Tierra has been writing poetry since she was a child as a way to deal with her shyness and insecurities.
She's unique, witty, talented, and could be compared to the likes of Missy Elliot in the sense that she seems to have theatrical creativity that is just the right amount of dope and weird. Originally from Philadelphia, she got her musical start in 2017 with her quirky tracks "Mumbo Jumbo," and "Toe Jam" with equally quirky visuals.
Her first album Whack World received admiration for its zany one-minute tracks and eccentric video project to accompany it. Whack is still based in Philadelphia, stating that the city is where she feels most grounded.
Coi Leray
New Jersey rapper Coi Leray is known for her tough delivery over beats ranging from gritty, to bubblegum. In her rap artistry, she shows off her skills as a lyricist and as a singer. Coi began getting more popular after her track "Huddy" went viral in 2019. When Coi first started getting popular, she had a masculine delivery that still edged around feminine that gave girls looking for tough beats a chance to express and connect with themselves. With her presentation, some compared Coi to Young MA, at least aesthetic wise.
Coi is a legacy rapper in the game, her father being rapper and media mogul Benzino. During her childhood, her parents went through a divorce that was very difficult for Coi. Coi eventually dropped out of high school and took a job in sales to take care of herself. After creating a name for herself, she received an honorary diploma from Montclair High School in New Jersey.
She's had several of songs on TikTok go viral, most recently, her track "TWINNEM." Coi, more feminine presenting these days, shows an energetic and musical versatility that makes her one of the best rappers right now.
Latto
Latto was first introduced to the world when she appeared on Jermaine Dupri's reality rap competition "The Rap Game" in 2016. Just a teenager at the time, Latto placed first, and as a reward was offered a recording contract with Jermaine Dupri's label So So Def. In 2019, she released her single "B**** From Da Souf," which helped blow her popularity out the water. She remixed the track to feature industry veteran Trina, and Saweetie.
Her first studio album Queen of Da Souf was released in August of 2020 and peaked at number 44 on the Billboard 100. Her choice of stage name has caused some controversy in her career. When she first came out, she was going by the name Miss Mulatto. She came up with this name after being bullied in school for being "light-skinned."
Latto began receiving backlash for her original stage, as the term Mulatto is a derogatory term used to describe mixed-race people. She went through a rebrand in early 2021, renaming herself as Latto, with lottery and casino imagery, which is clever, and a much less offensive stage name. She has since performed at the VMA's and was was named MTV's Global Push Artist for February 2021.
Although no word of a feature album in the future, Latto has still been releasing music, most recently collaborating with Chris Brown, Young Thug, Future, and Lil Durk on a single called "Go Crazy."
And now, Latto is enjoying one of her biggest hits to date in "Big Energy," which features a sample sample from "Genius of Love" by Tom Tom Club and was made (and of course is sampled in the classic Mariah Carey song "Fantasy".
Azealia Banks
Love her or hate her, Azealia Banks is here to stay. One of the more controversial artists on this list, Azealia Banks is undoubtedly one of the most talented and influential rappers of her generation. Graduating from the same high school as Nicki Minaj, this Gemini rapper often incorporates ballroom beats into her music. She released her first EP 1991 in 2012.
The project went on to receive a Gold record and peaked at number 1 on the Billboard Heatseekers chart. She released her only studio album Broke With Expensive Taste back in 2014 which broke Top 40 on the Billboard 100.
In between her prolific career as a rapper, Azealia has been canceled and had her social media disabled more times than many can count. Despite all of this, she has proven to have almost superhuman resilience. Thanks to a loyal fans base, she's been delivering slick raps and poignant social commentary through many controversies.
Most recently she released her single "F*** Him All Night." as a teaser for her upcoming project Fantasea II: The Second Wave.
Princess Nokia
New York City rapper Princess Nokia could be described as a punk-metal rap. Originally performing under the stage name "Wavy Spice," she released her first single "Destiny" in 2010 on her SoundCloud page. Growing up between Harlem and the Lower East Side of Manhattan, the queer community became important to Princess Nokia's identity.
She first began performing around the queer scene in the East Village, stage diving, and taking a particular liking to the rave scene. One of the most versatile rappers on this list, Princess Nokia has gone through many phases in her music ranging from traditional East Coast hip hop, to punk, to full on space butterfly princess.
A rapper's ability to adapt and change is an asset not to be taken for granted, and Princess Nokia has fully taken advantage of her ability to be a multi dimensional artist, not bound by rap's conventions and norms.
A strong believer and supporter of intersectional feminism, Princess Nokia is also a philanthropist who created the Smart Girl Club with journalist Milah Libin, a podcast where she discusses self-care and feminism for urban women.
If you have never heard of Princess Nokia, trust me, you have. In fact, she's featured on the massively popular song Slumber Party by Ashnikko.
Kash Doll
Kash Doll had a love of music from a young age. After being an exotic dancer for some years to support herself and her family, the Detroit native signed a deal with the major-label Republic and hit the Billboard 200 in 2019 with Stacked, her full-length debut. While she hasn't had a full-length project since, she's released plenty of music, even landing a feature on the Charlie's Angel soundtrack in 2019.
Throughout her career, she's collaborated with popular artists such as Iggy Azalea, Lil Wayne, and Big Sean. Her style is very high energy and could be the soundtrack to her former place of employment. There has been some speculation over Kash's real age. In 2019, she claimed to be 27 years old, though some fans speculated she might be in her 30's.
There's no birthday on her Wikipedia page, so that aspect of Kash Doll remains a mystery. Kash recently announced on her Instagram that she was pregnant with her first child.
Yung Baby Tate
The 25-year-old rapper is from Decatur, Georgia. Brought up in a creative family, her mother is the singer, Dionne Farris and her father is musician David Harris. She began to make music at the age of ten in a musically supportive environment.
Her first EP, 2015's ROYGBIV, introduced Yung Baby Tate as a rapper that could deliver colorful, upbeat bars and sing. Yung Baby Tate would go viral several years later with her track "I Am," a single that gave rise to hundreds of thousands of people on TikTok meditating to the lines "I am healthy, I am wealthy, I am rich, I am that b****."
Recently making headlines for her showing off her natural bellied body, Yung Baby Tate has let the world know that she loves her curves, and will not allow fatphobic energy anywhere in her life. On December 4, 2020, she released her sixth EP, After the Rain which features fellow female rapper, Flo Milli. A deluxe version of the project was released in 2021 with the additional single "Eenie Meenie."
Flo Milli
The 21-year-old rapper known as Flo Milli was born and raised in Mobile, Alabama. She began rapping at age 11. She released her first single "No Hook" when she was 16 years old. She started her career professionally in 2019 and within 2 years, she has made her name on this list among the top rappers.
Flo Milli's tag "Flo Milli sh*t, B****!" is delivered with an almost cartoonish tone. She has raps that are tough, materialistic and at times extremely sexual. She released her debut mixtape Ho, Why Is You Here in 2020. She gained popularity for her confidence on her viral single "Beef FloMix" back in 2018, a freestyle over Playboi Carti's beat for his track "Beef."
Since 2018, she has been a featured artist on songs for fellow rappers Rich The Kid, Tay Money, and singer Savannah Cristina. In 2021, she came through with a stunning flapper-inspired visual to her song "Roaring 20s," which has gotten almost 4 million views on YouTube.
Erica Banks
Signed to Megan Thee Stallion's old label, many thought that 1501 Certified Entertainment CEO Carl Crawford was trying to use Erica as a response to Megan walking away from her contract with them.
Despite these claims, Erica has risen above the drama, proving herself to be an original and talented rapper. The 23-year-old Texan rapper started her career through Soundcloud in 2018 with her single "Talk My S***," gradually gaining popularity with time.
Her song "Buss it" went viral on Tik Tok in early 2021, pushing Erica further into the limelight. It became a full-on challenge, with many regular people and celebrities alike taking part during lockdown. The single, featuring Travis Scott, would go on to go Gold.
Leikeli47
Leikeli47 is a rapper from Brooklyn, New York, best known for hiding her face behind a bandana, letting her raps speak for themselves. Leikeli grew up in Brooklyn, where she described herself as shy, and often the victim of bullying. Knowing that music has been her path from an early age, Leikeli47's passion has gotten her featured multiple times on the soundtrack to HBO's series Insecure. In 2017, she released her debut album Wash & Set.
The album explores Leikeli47's journey to empowerment, identity, and beauty. Much of Leikeli47's appeal is that many of her fans have never seen her face, which creates a space where we're not so focused on the rapper as an icon, but as a human with a message to deliver.

Heavily inspired by Wu-Tang Klan, Lauryn Hill, and Jay-Z, Leikeli47's music is fun, yet introspective. After taking a hiatus in 2018 after her album Acrylic, she returned in 2020 with her single "Zoom."
Enny
Enny is a UK-based rapper with Nigerian heritage. She originally wanted to be in the film industry, but soon became jaded and unsatisfied with her career path. After leaving the film industry, she returned to music and had her first hit "Peng Black Girls' ' in 2020. The track gained massive popularity after a remix version featuring Jorja Smith was performed live on ColorsxStudios.
The video, premiered on YouTube has gained over 14 million views since its release. Enny delivers introspective bars with a smooth R&B feel that gives her an air of vulnerability that many of her fans connect with. Enny released her first full-length project Under 25 in 2021 and is nominated for Female Artist of the Year at the Rated Awards. Enny is considered to be an integral rapper of the growing golden age of UK rappers.
Lil Simz
Introspective, soulful and experimental, his Londoner delivers insightful lyrics that are meant to be digested. Lil Simz is probably one of the most prolific and decorated underground female rappers. She released her first mixtape in 2010 and continued to issue freely available material. In 2015, Lil Simz released her debut album A Curious Tale of Trials + Persons.
That same year she was crowned Breakthrough Artist of the Year at BBC DJ Gilles Peterson's Worldwide Awards. During the COVID-19 pandemic, she began production for her fourth full-length project Sometimes I Might Be Introvert, released in 2021. She received the BET Hip Hop award in 2021 for Best International Flow and is currently nominated in 5 categories, including Best Hip Hop / Grime / Rap Video for the UK Music Video Awards.
Simz has also appeared in several television roles, her first being Vicky on the BBC children's show Spirit Warriors in 2010. She is set to appear on the upcoming Amazon Prime series "The Power", playing a character named Adunola.
Malibu Mitch
With co-signs from Nicki Minaj and other major rappers, Malibu Mitch released her popular single "Give Her Some Money" in 2018 through Atlantic records. The track would put her on the radar of many people at the time. Raised in the South Bronx, Mitch had a very tumultuous time during her adolescence which involved selling drugs to joining a gang.
Mitch originally wanted to pursue a modeling career, but quickly shifted her interest over to rapping. At the beginning of her rap career, she was in a rap duo known as Maliibu N Helene with singer Helene Britany. The duo went on to have hits "Starin' At It" and "Figure 8" before disbanding.
Most recently, Malibu Mitch has collaborated with Bree Runaway on her track "Gucci" for Bree's debut album 2000and4Eva. Malibu Mitch cites Jadakiss, Nicki Minaj, and 50 Cent as the artists who influenced her style the most.
Queen Key
Queen Key is a 25-year-old rapper from Chicago, Illinois. She developed her love of rap from a very young age. She attended Homewood-Flossmoor High School, where late rapper Juice WRLD also attended. She started her career releasing tracks to SoundCloud that blew up such as "Hit A Lic," and "Baked as a Pie." She first came on the mainstream radar with her track "My Way" back in 2018.
That same year, she released her debut EP "Eat My P****." This album had a second installation in 2019 titled "Eat My P****, Again." In early 2020 Queen Key gave birth to triplets Kash, Krown, and Kreative. Motherhood has not stopped her from creating music, as she consistently posts vlogs on YouTube documenting her tackling motherhood and her rap career.
Bbymutha
A mother of 4 from Chattanooga, Tennessee, Bbymutha makes motherhood look and sound dope. She began her career through SoundCloud, where she released her first track, "Slut". In 2017, she rose to prominence within underground hip hop after the video for her song "Rules" went viral. In 2020, after serving the world 15 EP's, Bbymutha released her very first album Muthaland.
A single mother to two pairs of twins, Bbymutha is also interested in magical things, creating Mutha Magick Apothecary, where she sells soaps, candles, and essential oils among other products. Bbymutha's persona is heavily influenced by her experiences of black single motherhood. Known for her colorful wigs and fairy-like aesthetic, Bbymutha cites her biggest influences being Jimi Hendrix, Lil Kim, and Kelis.
Iamdoechii
Iamdoechii, real name Jaylah Hickmon is originally from Tampa FL. Doecchi's sound cannot be contained, she has a bubblegum appeal with an old-school flow that hypnotizes and shows her versatility and respect for the craft of rap. She came onto the scene with her bright over-the-top style in 2018 with her single "Girls" and "Spookie Coochie."
A budding young rapper, Iamdoechii has star quality and confidence that has made her one of the hottest female rappers out right now. Her track " Yucky Blucky Fruitcake" went viral on TikTok in early 2021, giving her mainstream credibility. After this, she went on to work with known rappers such as TDE's Isaiah Rashad on his album The House is Burning.
On the album she contributed a verse on the single "Wat U Sed." They recently performed the track at the BET Awards in October 2021. She is currently working on her debut album, although no official release date or press has been made.
Noname
Let's be honest—sometimes, you can have too much of a good thing.
If you're releasing album after album after album in rapid succession, you're either a highly prolific prodigy…or you're not taking enough time off to reset, get inspired, and carefully craft and produce new material.
I think Noname is a great example of the latter. This is a rapper that really jumped on the scene in many people's eyes around 2016 when she dropped a mixtape called Telefone.
Since then, Noname has released just one album, Room 25, and there were rumors that she was just going to hang up the mic and retire.
Luckily, it seems Noname has reversed course and a new album is on the way. That's great news for all of us.
The best way I would describe Noname's style is smooth. This is a smooth, smooth artist.
At times, she can almost come across like a Jill Scott with great flow and rhyming ability. Other times, on a song like Blaxploitation, her delivery is so calm, so quick, and so buttery smooth that you almost don't even realize she addressed topics of racism, self-hate and anxiety in 10 seconds flat.
That's a smooth operator, right there.  Sade would be proud.
Lil' Kim
The Queen Bee was certainly the Queen of Hip Hop in the 1990s.  Responsible for setting unique fashion trends (who can forget her famous purple wig and—ahem—revealing purple outfit at the MTV Awards), and having excellent flow with biting lyrics, Lil' Kim paved the way for the likes of Nicki Minaj, Cardi B, and Megan Thee Stallion.
Despite being firmly connected to Biggie Smalls, she was able to break free to become her own musical artist in the mid to late 90s and early 2000s (similar, a bit, to the trajectory of Janet Jackson coming into her own that same decade despite her early professional connection to her famous brothers).
With provocative album and magazine covers, Lil' Kim was easily one of the sexiest female rappers of all time.
Foxy Brown
Let's keep in it firmly planted in the 1990s with Foxy Brown. Foxy and Lil' Kim found success around relatively similar times. Both artists had very identifiable voices, and no doubt used their sex appeal to sell CDs (compare the covers of Kim's "Hardcore" from 1996 to Foxy's "Ill Na Na" in 1996, or even Foxy's "Chyna Doll" cover from 1999, as an example).
But Foxy wasn't just a pretty face. She worked alongside rap giants in the 1990s and showed she was just as good at rocking a mic as the boys were. And with a name that pays homage to a Blaxploitation character made famous by Pam Grier, Foxy Brown succeeded at being the perfect blend of beauty and talent.
You might also enjoy: