Ortofon 2M Red review: Best Affordable Cartridge?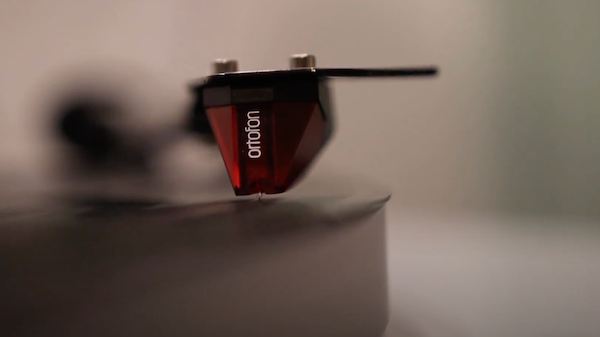 I love the Ortofon 2M line of cartridges. They are easy to setup, give you excellent performance, and range from very affordable to more expensive and advanced. It's one of the better lines for those interested in Moving Magnet cartridges, in my opinion.
But how does the Ortofon 2M Red stack up in terms of specs, price, break in time and even potential sibilance issues? How does the 2M Red compare to other notable cartridges in the 2M line—namely the 2M Blue and 2M Bronze?
Well, in this Ortofon 2M Red review, I'm going to help answer all of these questions, as I've personally used the 2M Red, 2M Blue, and 2M Bronze for years and will help you figure out if the 2M Red is worth your time and money.
And, in order to better help you, please take a look at the interactive guide below, which allows you to directly compare the Ortofon 2M Red to other notable cartridges on the market:
Why Consider the Ortofon 2M Red?
The 2M Red, which costs about $99, is really an all purpose people pleaser when it comes to music. It's very affordable, but I also think it's a highly effective cartridge that provides you with open, room filling sound.
This cartridge will give you nice dynamic range when it comes to sound, but what I really appreciate is the warm tone that permeates through the speakers thanks to this cartridge.
I think you should consider the Ortofon 2M Red if you're looking for a way to jump into the high fidelity end of the pool without fear that things will get too "techy," overly complicated, or expensive. I think the 2M Red provides a great balance of high quality and performance with excellent value.
Ortofon 2M Red Premounted on Headshell?
You may be wondering how you can set up your 2M Red, and specifically, if it comes premounted to your headshell.
Well, if you're buying the 2M Red individually, it of course won't come premounted to your tonearm. You'll have to remove the cartridge you currently have and install the 2M Red onto your headshell.
In other cases, if you're purchasing a brand new turntable, the Ortofon 2M Red (if the turntable is bundled with this specific cartridge) will already come pre-installed or pre-mounted to the headshell.
However, for those that do need to install the 2M Red, I wanted to let you know the three possible applications you may have to deal with:
Ortofon 2M Red Standard
Ortofon 2M Red Verso
Ortofon 2M Red PnP
Let's briefly discuss what all three of these mean.
Orotfon 2M Red standard means that this cartridge is the standard model for top mount headshells. It's been optimized for ease of use when it comes to mounting the cartridge properly. The weight and dimensions of the cartridge will fit most turntables on today's market.
Now, the Ortofon 2M Verso is intended for those that have bottom mount headshells. The 2M Verso is made to mount very easily on tonearms that do not allow screws to pass through the top of the headshell.
And finally, we come to the Ortofon 2M PnP. Now, this is designed for direct mount on S-Shaped tonearms (you'll often find these on direct drive players) with universal mount. The 2M PnP provides accurate Baerwald alignment with many tonearms with universal mount.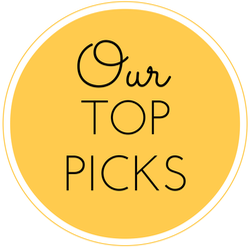 Ortofon 2M Red Setup Made Easy
Here's how you can properly set up the Ortofon 2M Red cartridge:
First, remove the stylus guard from the cartridge. Next, you'll notice on the back of the cartridge a few different colors for the tonearm leads. Just take note of that (we'll return back to this soon).
Next, inside your packaging is where you'll find a pair of screws (thread length of 5mm). The screws are supposed to be used with a headshell thickness of 3.5mm (maximum). The 2M threaded mounting plate's thickness is 3mm.
Please note here that you're going to want to be careful when it comes to screwing the cartridge to the headshell. You never want to over tighten screws, and you also don't want to use aluminum screws, as they can get stuck in the threaded holes of the mounting plate.
Once the 2M Red is firmly affixed to the headshell, you'll want to properly set the tracking force on the tonearm. Every cartridge has a recommended tracking force. For the 2M Red, the recommended tracking force is 1.8 grams or 18 mN. So make sure your counterweight reflects the 1.8 grams of the 2M Red cartridge.
Ortofon 2M Red Weight
For those that would like to know this information, I want to discuss the weight of this cartridge. Now the weight can change a bit depending on why you need it.
The 2M Standard and 2M Verso cartridges weigh 7.2 grams.
The 2M PnP MKII cartridge with an integrated headshell weighs 20 grams.
Other Notable 2M Red Specs
Here are a few other notable 2M Red specs that are worth noting:
Output voltage at 1000 Hz, 5cm/sec. – 5.5 mV

Channel balance at 1 kHz – 1.5 dB

Channel separation at 1 kHz – 22 dB

Channel separation at 15 kHz – 15 dB

Frequency range at – 3dB – 20-22.000 Hz

Frequency response – 20-20.000 Hz + 3 / – 1 dB

Tracking ability at 315Hz at recommended tracking force – 70 µm

Compliance, dynamic, lateral – 20 µm/mN

Stylus type – Elliptical

Stylus tip radius – r/R 8/18 µm

Tracking force range – 1.6-2.0 g (16-20 mN)

Tracking force, recommended – 1.8 g (18 mN)

Tracking angle – 20°

Internal impedance, DC resistance – 1.3 kOhm

Internal inductance – 700 mH

Recommended load resistance – 47 kOhm

Recommended load capacitance – 150-300 pF

Cartridge colour, body/stylus – Black/Red

2M PnP MkII cartridge with integrated headshell length – 52 mm
Ortofon 2M Red vs 2M Blue
The Ortofon 2M Red can be had for about $99, while the Ortofon 2M Blue costs about $240. And so, the question then becomes the following:

Is the Ortofon 2M Blue really worth the extra $140?
Well, before I give you my opinion on that, let me first cover what upgrades are made to the 2M Blue that Ortofon feels justifies the fairly dramatic jump in price.
When you're looking at the differences between 2M cartridges across the entire 2M line, the three areas that garner the most attention are the engine, cartridge body materials, and stylus profile.
Now, the 2M Red and 2M Blue share the most similarities when it comes to things like engine and cartridge body. The engine for both the Red and Blue provide optimized sound reproduction and a higher level of sonic accuracy.
When you start moving up the chain to the higher end of the 2M line—specifically the Ortofon 2M Bronze and Ortofon 2M Black, you then notice that a special upgraded engine is used. On these two cartridges, the engine features split pole pins with silver plated copper wire.
The cartridge body material is also manufactured from Lexan DMX Piano Black (for the Bronze and Black). This helps to ensure rigidity while eliminating unwanted resonance. This kind of body isn't present in the 2M Red and 2M Blue—however, keep in mind that the 2M Bronze costs about $450 and the 2M Black costs about $750.
As for the styli profiles, the 2M Red features a bonded Elliptical diamond while the 2M Blue features a Nude Elliptical diamond.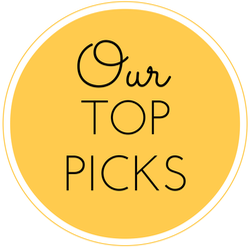 2M Red vs 2M Blue Sound Differences?
Now that I got some of the spec differences out of the way, I'm sure you want to know if the 2M Blue provides a noticeable sonic upgrade over the 2M Red?

Well, the answer is absolutely yes.
The biggest difference I noticed between these two cartridges is this: The 2M Red provides a warm, lush, lively sound that's very pleasing to the ears. By contrast, the 2M Blue comes across a bit more "cool" to the ears—and while it may not be as warm and lively, the 2M Blue makes up for that by providing more separation of instruments and more clarity when it comes to vocal performances.
Everyone's ears and tastes are different, but I really loved the resolution upgrade and how much more information was pulled from the record in terms of musical precision and dynamics. In all, while I think the 2M Red is more "fun" for the average vinyl record enthusiast, I found the 2M Blue to be the most "accurate" when it comes to the sound coming out of my speakers.
I think it's definitely worth the upgrade.
Lastly, the great thing about the 2M Red and the 2M Blue is that both cartridges share the same cartridge body. This means that if you start off using the 2M Red, and you one day want to upgrade to the 2M Blue, make sure you don't purchase the entire 2M Blue cartridge. Instead, simply purchase the 2M Blue stylus.
And when you go to install the 2M Blue, simply pull off the 2M stylus and replace it with the 2M Blue stylus. It's easy to do, helps you save money, and prevents you from having to use any screwdrivers to remove the entire cartridge from the headshell.
The one negative thing I'd say about the 2M Blue is that it truly accentuates the treble in your music. And if you're listening to a female singer that can hit a high octave, for example, there's a possibility that you'll feel the sound is a bit too bright or fatiguing to your ears.

I always felt that the 2M Red, when it comes to treble in comparison to the 2M Blue, was a bit more rounded around the edges (i.e, wasn't quite as "harsh").
Ortofon 2M Red vs Ortofon OM10
The first thing to note when trying to pick a cartridge is to determine how heavy the cartridge you're purchasing is, and if your tonearm can handle it. We covered the weight of the 2M Red earlier in this article.
The 2M has a recommended tracking force of 1.8 grams, while the Ortofon OM10 is a bit of a lighter cartridge in general, only requiring a recommended tracking force of 1.25 to 1.5 grams.
The next thing that's worth noting is that the OM10 is not really an upgrade over the 2M Red. In fact, it costs $20 less than the 2M Red. At best, you could say this is a sideways or parallel move to pick up the OM10 over the 2M Red.
You'll probably be fairly satisfied with the sound you get with the OM10, and if you're looking to save money, this is certainly a good option. But I'm still a big fan of the 2M line.
The Ortofon 2M Red Creates Sibilance Issues?
Let's talk a little bit about the problems people have encountered with the 2M Red. Admittedly, these aren't issues I've personally run into, but just because I haven't dealt with them doesn't mean they aren't real and aren't worth discussing.
First—what is sibilance? Well, sibilance distortion is when you play vinyl records and notice a harshness whenever a singer is pronouncing a word that either beings with or ends with "s."
This can be very annoying to listen to, and for some 2M Red owners, they have noticed this issue.
There are many different potential causes for sibilance, but one thing to note is that 2M cartridges (certainly the 2M Blue and Bronze, but perhaps to some degree the 2M Red) accentuate the treble, which means they have a brightness and vibrancy to them when it comes to sound.

Because of this, sibilance may be either more noticeable or exacerbated by the 2M cartridges.
This of course is going to vary from person to person, as everyone has different pieces of equipment and of course has different ears. If this is something that concerns you, just make sure you buy your 2M Red cartridge from a retailer that accepts returns (just in case you buy the 2M Red and are not happy with its performance).
Orotfon 2M Red Break In Time Period?
Some may be wondering how long it'll take for the 2M Red to really sound great. How long will it take for the break in time period to kick in, so that you'll really be able to hear how good your 2M Red sounds?
Well, this of course varies. If you're upgrading from using a portable record player (whether it's a Crosley vs Victrola is immaterial) or something like the Audio-Technica AT-LP60X, you'll notice an upgrade in sound immediately and you won't need any break in time to hear the difference in sound quality.
If you're merely upgrading from an inferior cartridge to the 2M Red, I think you'll still notice the difference quite quickly. With that said, I feel anywhere between 50 to 100 hours seems about right when it comes to the 2M Red break-in time frame.
Conclusion
I think the Ortofon 2M Red is a fantastic budget cartridge that is going to give you very good sound for less than $100. It also allows for easy upgradeability to the Ortofon 2M Blue, should you want to improve you cartridge quality (not to mention that you can further upgrade to the Ortofon 2M Bronze or Ortofon 2M Black, as well).
While no cartridge is perfect, I think the Ortofon 2M Red offers enough for the average vinyl fan to love—all the while keeping the cost of high quality sound within reason.
You Might Also Like: