What's the Best Pro-Ject Turntable?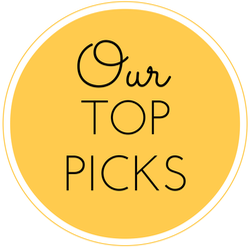 In this article, we're going to help you discover some of the best Pro-Ject turntables on the market, so you can figure out which Pro-Ject record player best fits your needs and budget.
Below, please use our table to compare noteworthy Pro-Ject turntables against one another based on things like price and features:
Why Go for a Pro-Ject Turntable?
Why are Pro-Ject tables so popular?
There's a price point for everyone. How's this for a price range? Pro-ject tables go from the basic Elemental model (about $240) to the super-sophisticated Signature 12 (around $12,000).
The selection is almost unbelievable. Belt drive, two-speed, three-speed – they're all here. Want to convert your vinyl tracks to digital via USB? Pro-Ject has several tables that will do just that.
They're very cool to look at. As we've pointed out before, a turntable is a simple and actually quite elementary device. But, while some purists prefer plain vanilla, turntables don't all have to be that way. Pro-Ject has some exceedingly appealing designs that are sure to attract the more dauntless among us. And the company loves to make turntables in bright colors.
They have a reputation for quality. Materials used on those eastern European factories are of uniformly high quality.
They offer extreme value. Regardless of price, these tables are highly prized. The prices some are fetching on the used market are proof positive of that. The real value, of course, comes from listening to records in your home.
Interested in a Pro-Ject? Read on, and we'll evaluate the company's array of tables, stack them up against some of the competition (and against themselves at times), and finally pick our favorite. Note that with so many products, Pro-Ject models tend to come and go a bit, and prices on the open market can fluctuate. Some models not listed as current on the company's website are readily available through online outlets.
Let's begin by discussing the Pro-Ject T1 turntable line.
ProJect T-Line
The Project T-line debuted very recently, and is meant to be Project's latest line of affordable beginner turntables. Here's how it all breaks down.
The ProJect T1, which is essentially the standard or default record player in this line, will feature a few updates to things like the platter, tonearm and more. What's great about the T1 is that, for a turntable that costs less than $350, it has no plastic parts inside it whatsoever. That means you can feel comfortable knowing you're getting high quality components going into your turntable, which should definitely help with the table's longevity. The tonearm is aluminum, and you also get the Ortofon OM 5E Moving Magnet cartridge with the ProJect T1. This turntable uses a very nice glass platter, as well.
The ProJect T1 BT can come in black, white or walnut finishes and features everything that the T1 has. But, you also get a built in phono preamp, along with bluetooth capability with the T1 BT. This is the perfect turntable to get if you use bluetooth speakers or headphones. This turntable employs a glass platter.
The ProJect T1 Phono SB kicks it up a notch. While it doesn't feature bluetooth technology, you do get a built in phono preamp AND a built in speed box. Not only will this help to stabilize any speed fluctuations, but now, with the click of a button, you can switch from playing records at 33 1/3 RPM speed to 45 RPM speed. This turntable also features a glass platter.
Project X-Line
The ProJect X-line of turntables, specifically the X1 and X2, are meant to be new entries that aim to bring affordable audiophile record players to the market for vinyl enthusiasts.
The ProJect X1 features the Pro-Ject Pick-IT S2 MM cartridge, which is actually a cartridge that was manufactured by Ortofon (despite the name). I'm a huge fan of Ortofon, so it's nice to see ProJect continuing to work with them. This turntable costs about $900.
The ProJect X2 is a step up from the X1, as it features the Pick it 2M Silver Cartridge and also has adjustable feet, as well. This is great from a stability standpoint, because the more stable and solid you can get your turntable, the much less likely you are to suffer from footfall problems and, overall, speed instability with your record player (let alone outright record skipping). This turntable costs about $1,200 on the market.
"Elemental" says it all. The thusly-named turntable is sparse and minimalist in design, providing only what is absolutely necessary to play a phonograph record. If it looks like a kid's science project, it sounds anything but, especially with a very nice Ortofon OM 5E cartridge. Looks-wise, you can't really compare the manual Elemental to anything, but on sonics and price, the Music Hall USB-1 is in the same ball yard. Dust covers extra. Make sure to look out for bundles including speakers and a preamp.
Pro-Ject Essential III Phono
There are three models here as we start to get into the more traditional, meat-and-potatoes kind of machine. The Essential II (about $300) is a straightforward, two-speed, belt-drive turntable with the same fine Ortofon cartridge. It's quiet-operating, synchronous motor is aimed at consistent speed, and the plinth is made of stiff but lightweight particle board. It's a solid, no-frills machine worthy again of favorable comparison to the lower-end Music Halls.
A brother, the Essential II USB ($400) adds computer connectivity to the mix, and the new Essential II Digital has an optical output for connecting to the newest devices, as well as a built-in preamp. All tables in this line are available in several colors.
Pro-Ject Debut Carbon Esprit
The quartet of belt-drive, multicolored tables in this niche boasts Pro-Ject's highly regarded carbon tonearms, a larger footprint, more heft, and better Ortofon 2M Red cartridges. The lineup features the baseline Debut Carbon ($400) and Debut Carbon Phono USB DC ($500), along with the Debut Carbon Esprit ($600), which adds a heavy, non-resonant, acrylic platter. Finally, there's the Debut Carbon Esprit SB ($600), which includes a 78-RPM speed and a Speed Box device for electronic speed-changing. These machines can easily be compared to the lower and middle end of England's Rega's output in terms of quality and features.
We're back to conversation pieces again. The five tables here also include the vaunted carbon tonearms and aren't designed or shaped like most turntables you'll see, and that very aspect can be appealing to many audiophiles. But, beyond looks, they also typically offer a choice of high-grade cartridges, including the fine Sumiko Pearl or Ortofon OM 3E. The RPM 1 ($500) features an "S"-shaped tonearm and newly designed counterweight. The arm is fully adjustable to fit various cartridges. The other models in the line (RPM 3, RPM 5, RPM 9, and RPM 10) offer varying degrees of enhancements.
By the time you reach the 10, you're at around $2,000. But before you lose your mind over the sticker shock, know that this table is a weighty, heavy-duty product boasting a mass-loaded subchassis and its own base to guarantee perfect tracking of even troublesome records. It's certainly as worthy and refined as you'll find in the VPI lineup (it compares particularly well vs. the VPI Scoutmaster).
"Classic" can be a cliché or a very appropriate, descriptive word. In this case, we'll go with the latter, as the nine turntables here are certainly traditional in appearance and function but are well beyond the beginner plateau in terms of performance.
These could be considered "intermediate" turntables – and even beyond. At this stage, Pro-Ject (and other manufacturers) believe that buyers are thoroughly capable of choosing their own cartridge, getting it mounted, and making other appropriate adjustments, so all tables in this line aren't pre-fitted with cartridges.
The model numbers have a lot of "X's and "Xp's," beginning with the glossy black 1Xpression Carbon ($800, without cartridge), which touts a synchronous motor, steel sandwich platter, carbon tonearm, and resonance-damping counterweight design.
The prettiest and most popular entry here is the 1Xpression Carbon Classic ($1,000 with Ortofon2M Silver). Techies will be happy to know that the main platter bearing is made from stainless steel and that there are a whole bunch of other material attributes. But anyone with eyes will be dazzled by the high-gloss piano, white, olive, and mahogany finishes.
At the top end of the line is the Xtension 12 Evolution at $4,500, a hefty beast indeed at 55 pounds that features magnetic feet that serve to decouple the main plinth.
Signature Line
This is, in effect, the Bentley and Rolls-Royce aisle.
Anyone can window-shop here, but for those who can afford them, the Signature 10 (around $7,000) and 12 ($12,000) are nothing short of works of the turntable art, both in terms of mechanics and looks – in short, true audiophile vinyl players.
The difference between here and the lower echelons is primarily in spare-no-expense suspension, platter, and tonearm. The 10 comes in three high-gloss shades, and the heftier, even quieter 12, in two.
As is the case with the highest of the high end, these include headshells but no cartridges. The only negative is that dust covers must be purchased separately. It's inconceivable that anyone would not want to keep these beauties dust-free. Customers say the 10 compares well with the much-vaunted VPI Prime – except in the looks department.
Choices, Choices
"Best" is a funny word. If money was no object, we'd all like to snatch something (with plenty of help from a dolly) from the Signature Line. On the other hand, if we were buying our first "real" turntable, we'd likely dive into the Essential Line. But, for our "best," we're going headfirst into the Debut Line and zeroing in on the Debut Carbon Phono USB DC.
Is it because we like all the pretty colors? Sure. Having that number of choices is a joy.
Is it because of the subtle, uncluttered, fit-in-anywhere look? Check.
Is USB the deciding point? No, we're not big fans of morphing analog sounds into digital, but maybe someday we might want to do just that. There's a bit of "future proofing" built into this table.
We've really settled on this model because, at five hundred bucks, you'd be hard-pressed to find a better included cartridge or more overall quality construction, including a DC power supply. It's just solid enough to resist skipping due to routine room traffic, and its carbon tonearm is a major standout in the industry. It's easy to set up and extremely simple to use, assuming that a fully manual turntable is on your agenda. This table may not have much of a "wow" factor (except, perhaps, in neon green or yellow), but there's a special kind of thrill when you've heard a favorite record like you've never heard it before – and you can still comfortably meet the rent.
You May Also Enjoy: