The Best Vintage Technics Turntables You Will Love
What's truly amazing about vintage Technics turntables is that despite their age, they can still make your music sound perfect coming out of your speakers.  But how do you know which old Technics turntable is the best choice for your needs? 

Well, in today's article, I'm going to share with you my favorite vintage turntables made by Technics.  So sit back, relax, and let's get started!
The Best Vintage Technics Turntables
Let's begin by discussing the Technics SL-Q3.
Technics SL-Q3
This is an attractive, fully automatic direct drive turntable. If you want the taste and look of vintage gear, without the hassle of having to cue up the record to the perfect spot and manually drop the stylus into the groove, this is the record player for you.
And yes, the turntable will indeed stop when it reaches the end of the record, return the tonearm to its rest, and automatically turn off the entire player—pretty cool for old school gear!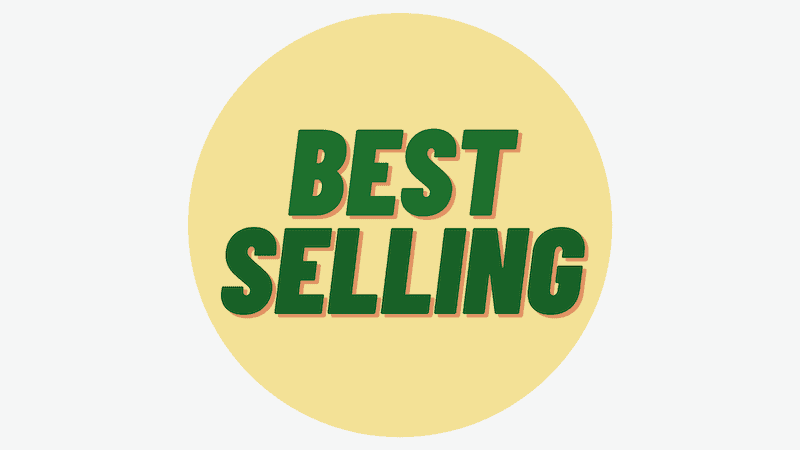 Technics SL-1310
Now this is one beautiful turntable by Technics, especially in its all black aesthetic. This is a fully automatic and direct drive turntable, and features an S-Shaped tonearm. It plays at both 33 and 45 RPM speeds, and features an ultra low speed brushless DC motor. As for control type, Mark 1 of this turntable is servo controlled, while Mark 2 is quartz locked.
If you can't find the SL-1310, might I suggest you considering buying a brand new Technics SL-1200 MK7 turntable? This is of course a redesigned model of the very famous SL-1200 series of DJ turntables.
If you go this route, you'll get a turntable with a newly designed cordless direct drive motor, as well as a vibration dampening platter too.  Just know that a preamp (or mixer) is required for this turntable. For more, check out the table below for more information on the SL-1200 M7.
Technics SL-Q33
Now the SL-Q33 and SL-Q3 are quite similar, but there are some notable differences. While the Q3 has repeat functionality in the form of a slider that can be set from 0 to 6 plays (or just have it repeat indefinitely), the SL-Q33 simply has a button for the indefinite repeat functionality.

Secondly, the SL-Q33 uses infrared sensor technology to detect the size of your record (if you opt to play different sized records). Conversely, the Technics SL-Q3 is not that advanced. Instead, it utilizes a slider that enables you to manually select whether you're about to play a 12" record, a 10" record, or a 7" record.
Now personally, I'm of two minds about things like this in vintage gear. On the one hand, it's nice to pick up an old turntable and see it has forward thinking technology like infrared sensors housed within the unit.

But remember, you're purchasing a vintage turntable here. And with any older purchase such as this, you run the risk of its parts becoming damaged or outright broken as time goes on. Replacing vintage turntable parts can be a pain, and trying to fit or repair an infrared sensor—well, I just don't even know how you'd begin to do that.
So just keep that in mind when making your purchase. As amazing as this turntable is, the last thing you want is that sensor to stop working on you, and now you're unable to change out your 12" record in favor of your favorite 7" (or 45 RPM records) because the sensor cannot notice a record size switch has been made.
Technics SL-1900
Like the other turntables on this list, this is a fully automatic, direct drive turntable. You get an S-shaped tonearm here, alongside a Memo Repeat knob that allows you to repeat the record up to six times in a row. You can also simply set it the "R," which then allows you to play the record continuously until you intervene and tell the turntable to stop.
What's cool about the repeat feature is how responsive it is. For example, if you set Memo Repeat to "1," the tonearm will get to the very end of the entire record and then move itself back to the very beginning of the record and start playing track one again. Once it does this, you''ll notice the Memo Repeat knob automatically turn from "1" to "0," indicating that the machine has correctly replayed the record one time.
There's also a knob for record size here too, allowing you to adjust for playing 12" records, 10" records and 7" records. Moving the lever/knob alters where your tonearm drops onto the record to begin a track based solely on the record's size.
Lastly, not only does this turntable play 33 and 45 RPM, it also allows for pitch control adjustments to be made (both for 33 and 45 RPM speeds) as well. So if you're seeking out vintage Technics turntables for sale, you really can't go wrong with Technics SL-1900.
Technics SL-D3
Finally, we come to the Technics SL-D3. This turntable was made somewhere between the late 1970s and early 1980s. Like all of the other turntables on this list (and no doubt a trend Technics kept going strong), this record player is fully automatic. It plays at 33 and 45 RPM speeds, and features a B-FG servo controlled motor.
Like some of the other turntables on this list, the SL-D3 comes with Memo Repeat and also allows the user to play 12" records, 10" records, and 7" records.
Wrapping It Up
If you're looking for great vintage Technics turntables, the good news is that you're in luck. Whether it's something simple like the Technics SL-Q3, or a turntable that's even more pricey or substantial, it's hard to ever go wrong with buying vintage gear made by quality manufacturers like Technics.
If you enjoyed the article, be sure to subscribe to my Devoted to Vinyl YouTube channel and Facebook page.
You Might Also Like: