Here's the Best Rega Planar Turntables and Why They're Special
Whether you have collected records for years or just jumped into this hobby, you have likely heard of the Rega Planar series. Many regard the Rega Planar turntables as pinnacles of turntable design, and with a ton of options, it can be tricky to figure out which table is best for you and your listening needs.
Fear not, because this list is going to rank the best Rega Planar turntables, with calculations for each rank being made with these considerations:

Price
Design
Features
Specs
Performance
Before we begin with our list, please use the table below to compare a handful of excellent Rega turntables against one another:
The Best Rega Planar Turntables?
Let's kick this off with #6 on our list.
#6 – Rega Planar 1
The new Planar 1 is the most user friendly Rega turntable to date. Now with preset bias force on the brand new RB110 tonearm, the Planar 1 is set up in seconds after unpacking.
Simply slide the balance weight onto the rear of the tonearm as far as it will go, remove the stylus guard and start spinning your favorite vinyl. It makes sense that this table is the core of the Planar models; it is a great looking, even greater performing turntable with incredible performance for its plug and play abilities.
Performance when spinning the Planar 1 goes well beyond the price. Every single aspect of the Planar 1 has been meticulously designed to improve performance. For the first time, the Planar 1 is now running a 24v, low noise, synchronous motor to reduce vibration transfer combined with our brand new RB110 tonearm fitted with Rega's bespoke zero play bearings.
Only sharing the drive belt, sub platter and dust cover from the outgoing RP1, this is truly a new turntable from the ground up. If you are looking to get back into vinyl and want serious performance that will last you a lifetime, then look no further.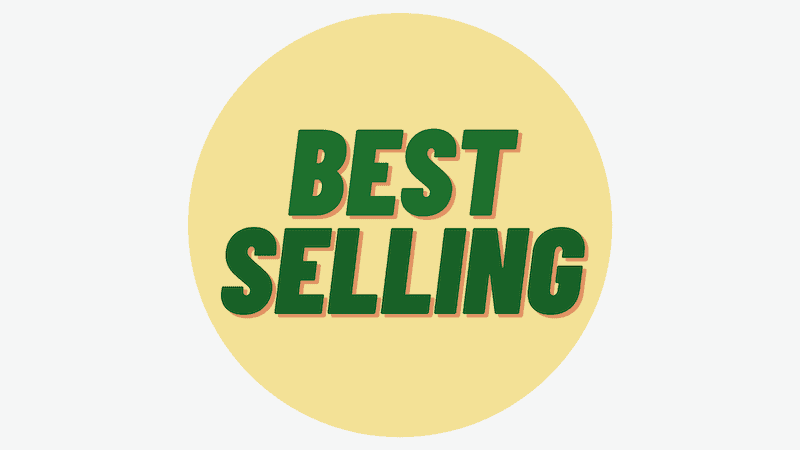 #5 – Rega Planar 2
The new Planar 2 was developed alongside the recently released Planar 3. Featuring the brand new RB220 tonearm, it looks to provide smooth listening with the latest in turntable technology. The Planar 2 looks great and is packed with groundbreaking new features.
A new 24v, low noise motor keeps the listening experience focused on the music and not the hum of the table. Incorporating new ultra low friction, the Rega designed, bespoke, zero play ball bearings are housed within a brand new, stiffer and lightweight bearing housing which was developed with a new automatic bias setting.
This helps in negating the need for the user to set bias, making it almost completely plug and play apart from simple arm balancing.
Hub bearings might not seem "cool", but the Planar 2 has some really cool tech going into its bearings. A11mm self securing brass bearing allows the Planar 2 to offer an improved fit and less stress on the bearing preventing the transfer of potential energy.
This means your turntable works to do its job, and nothing more. That lowers the threat of wear and tear over time. The accuracy on this table is incredible, and every feature of this innovative new turntable is designed to extract the maximum amount of information and detail from your vinyl collection.
#4 – Rega Planar 3
Following up on an already impressive turntable in the Planar 2 is no easy feat, so the Rega team needed something to really make the Planar 3 stand out and be worth about double the price of the Planar 2.
And what is has are things like a new bias assembly, re-designed stiffer vertical bearing housing, integrated arm clip and an improved spring housing with easier to read numbers, the Planar 3 achieves the goal of taking expectations to a new level while keeping things easy to use and understandable, even to the newcomers entering the vinyl scene for the first time.
The Planar 3 also features a double bracing feature too, which adds rigidity to the turntable's plinth.
A Rega made, new low capacitance phono cable with Neutrik plugs allows for clear connectivity to speakers of your choice, and improved lower friction, precision horizontal and vertical bearings allow for a smooth spin every time.
The new design also features a 100 gram mild steel balance weight, meaning that with a few minor adjustments, this table can find a record's sweet spot and play every album you own to its full capacity in terms of fidelity.
The Rega team worked tirelessly to improve every aspect of this turntable offering improved ergonomics, usability and first and foremost, sonic performance.The Planar 3 is truly a new turntable for new listeners and old, carrying over just two components from the previous model.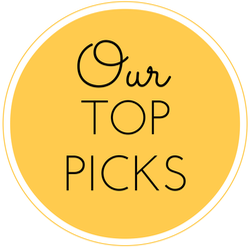 #3 – Rega Planar 1 Plus
Debuting in May of 2018, the Planar 1 Plus answers the question of how Rega could make the most successful turntable they have ever made sound better, be even easier to use and be more accessible to a wider audience. The answer was simple, and began with a custom designed, high quality, moving magnet phono stage.
For the Planar 1 Plus, Rega sought to optimize this circuit for ultimate performance by removing the USB interface and putting the money saved through its elimination to improve what was already a stunning disc stage.
The new built in stage offers the ability to connect the Planar 1 Plus directly to almost any system that has a standard line input via a standard phono to phono cable, which is included in the turntable's packaging, or phono to 3.5mm lead.
Simply put, there is no need to purchase a standalone phono stage or use an amplifier with a built in stage. Your Planar 1 Plus will connect directly to any standard Line Level input, just like you would connect a CD player to.
There are obvious audio advantages to housing the phono stage directly beneath the tonearm. The carefully shielded tonearm wire is soldered directly to the stage which prevents any unwanted pick up via the usual external cable between the arm and stage.
The Planar 1 Plus benefits from all of the advantages of its sibling, the Planar 1, such as a low noise 24v motor, precision hub bearing assembly and hand made RB110 tonearm with a factory fitted Rega Carbon cartridge. Set-up remains possible in under 30 seconds making this the easiest to use, and most flexible Rega turntable to date. The Plus model is a step above the Planar 1, but still holds onto that easy to setup and use mentality.
#2 – Rega Planar 8
The Planar 8 was inspired by the ultimate Rega turntable, the 'Naiad'. Rega decided early on that instead of an evolution of the previous RP8, the new Planar 8 was to be developed and engineered to encapsulate the essence of 'Naiad' at an affordable price.
The main aim of this new, innovative RP8 was to deliver a level of performance far beyond what has been achieved at this price point before. Basically, bang for your buck was going to be taken to a whole new level.
Every aspect of the Planar 8 is engineered to extract as much detail from the vinyl surface as possible. We have used the most advanced materials and engineering solutions built around a supremely lightweight plinth to ensure the greatest level of performance.
The Planar 8 is supplied with the new RB880 tonearm and Neo PSU as standard which offers electronic speed change, advanced anti-vibration control and user adjustable electronic fine speed adjustment to ensure total accuracy and control over the motor.
The outer frame of the previous model has now been removed and a new stylish, removable, single piece dust cover has been introduced further reducing the overall mass of the turntable.
#1 – Rega RP6
The Planar 6 had one goal during its development: to reproduce your vinyl record collection as accurately as possible. Of course, design and visuals were a part of it, but the Planar 6 was unique during its production because everyone involved wanted to create the smoothest experience to date.
Rega has engineered every aspect of this turntable to extract as much detail from the vinyl surface as possible. This table is built around the huge success of the RP8 and RP10 turntables, and was the first new Rega turntable to be constructed with an ultra lightweight Tancast 8 polyurethane foam core plinth, which is a man made material developed for the aerospace industry.
This material is sandwiched between a new high pressure laminate for maximum control. High pressure laminate is exceptionally thin whilst extremely rigid and is presented in a stunning Polaris matt grey finished with high gloss polymer black edge trim.
The Planar 6 also now benefits from a single piece, machined aluminum sub-platter, a new 24v motor hand tuned and matched to its own NEO power supply and custom drive pulley fitted with our upgrade drive belt as standard.
The Neo PSU uses the RP10 digital signal processing generator built upon a high stability crystal. The digital signal processing generator will divide the accurate signal from the crystal to the exact frequency required to turn the platter at the selected speed. The DSP generator will also produce a near perfect sinusoidal waveform to drive the motor.
This, along with an efficient drive amplifier, generates a 24V AC balanced signal of less than 0.15% distortion, which is completely unaffected by any changes in the mains/line voltage and conditions. This then drives the turntables anti-vibration circuit, which is situated beneath the turntable.
All of this is very technical, but it is worth noting just how much detail went into the design of this table, and why it is one of the greatest listening experiences available from Rega and beyond.
Conclusion
Again, each Planar turntable is amazing, but this is how they are ranked in terms of which Rega Planar Turntable to buy for vinyl.
If you enjoyed this article, please "like" our new Devoted to Vinyl Facebook page!
You Also Might Enjoy: