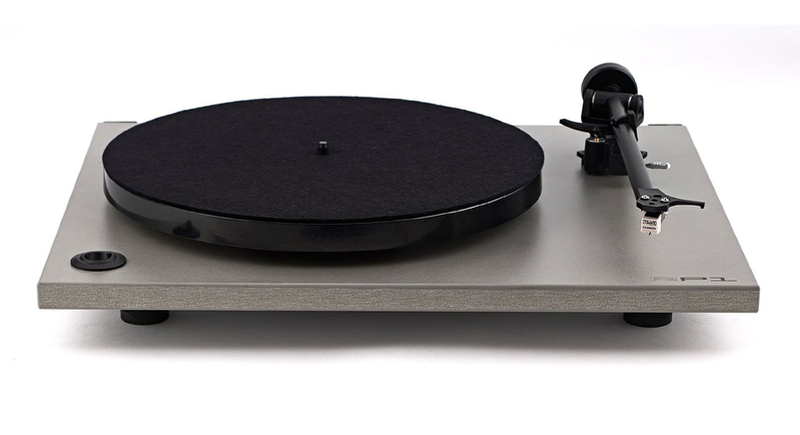 When mechanical engineer Roy Gandy founded Rega Research Ltd. back in 1973, his goal was a simple one: manufacture high-end audio equipment at affordable prices. That includes award winning amplification systems, speakers, cartridges and of course turntables.
The Rega design team made a big splash on the turntable scene with the release of the Planar 3 model in 1977 and never looked back. Forty years later, Rega is still turning heads with the Planar's second-cousin (twice-removed): the RP1.
Featuring a slick, minimal design and Rega's trademark handmade construction, the RP1 has found itself at the forefront of every entry level audiophile turntable conversation. If you're a burgeoning vinyl enthusiast in the market for your first turntable or just looking to upgrade your system without breaking the bank (only $445), then the RP1 is worth your attention.
Below, please use our interactive guide to see how well the Rega RP1 stacks up to the competition (competition like the Pro-Ject Debut Carbon DC, U-Turn Orbit Plus, and many more):
Digging into the Rega RP-1
First things first, if you're looking at the RP1, that means you've decided to jump head first into the audiophile realm. Good call. Those cheap, flimsy turntables that are so popular will get you nowhere.
And now is a great time to be in the audiophile game. These days, once you've committed to buying an audiophile table, it's pretty hard to make a wrong move. Still, some tables will suit your needs better than others. And while the RP1 is a champion entry level deck, it may not be the one you need.
So, let's have a closer look and see what you're getting with the Rega RP1.
Design – Rega has been and remains a design-first company focused on simplicity. The RP1 is the crown jewel of their minimalistic approach. Featuring little more than the platter, tonearm and on/off switch, the RP1's bare minimum MDF base is quite easy on the eyes.But that minimalist aesthetic serves a purpose. Right out of the box, the RP1 requires almost no setup. Just plug it in, adjust the counterweight and start spinning.
No muss. No fuss. It really is that easy.
And it's available in three different colors, to boot. But the simple approach to the RP1's overall design means one thing: the Rega team went bonkers with the deck's high-end components.
Let's now begin talking about some of the unique features of the Rega RP1. Let's begin with the platter and tonearm.
Platter & Tonearm – It's fitting that the most visible components of the RP1 are the most compelling. This begins with the RP1's lightweight phenolic resin platter. Traditional wisdom will tell you that a heavier platter is preferable for both balance and rotational speed. The Rega design team saw things a little differently and hollowed out their platter.
This approach evenly distributes weight to the edges of the platter and results in near a perfectly balanced spin and accurate speeds. It also eliminates a large amount of resonance between the platter and base. That means a much cleaner sound in playback.
The design team eliminated even more resonance by fitting their handmade tonearm with a non-resonant head shell. Then they slipped a set of high-precision bearings into the mix and fit the tonearm with a lever-operated anti-skating function (no pesky anti-skate weight!) and an easily adjustable counterweight.
That all adds up to a incredibly clean listening experience.
Cartridge – That experience is only enhanced with the inclusion of the Rega Carbon Moving Magnet cartridge. It's not the sexiest cartridge out there—I generally prefer the sleek Ortofon look—but in terms clear sound recreation, the Rega Carbon is pretty tough to beat.

And it's a major upgrade from the Ortofon OMB5 that fit many of Rega's previous decks.
It's fitted with an elliptical diamond stylus that, in conjunction with the RP1's tracking friendly tonearm, provides accurate tracking and playback. It also means that you can put your RP1 anywhere in your house or apartment with little fear of skips due to traffic.
In terms of sound, the Rega Carbon provides a breezy playback with excellent mid-range performance. There's not much to dislike about this cartridge/stylus package, and it is upgradeable. And you'll find the Rega Carbon cartridge a cinch to swap out should you be compelled to do so.
Motor – The RP1 touts its low-vibration motor.

And coupled with a precision, sub-platter main bearing, it's a key reason why the sound reproduction is clear when you begin spinning that vinyl.Yes, the RP1's motor is very quiet. But as a key selling point, I was disappointed that the RP1's motor was perceivably audible. I tested the RP1 out by listening to orchestral music that frequently switched between loud and quiet. During the quieter moments of playback, I was often distracted by the

low hum of the motor

.
Of course, I may have been spoiled by testing out the Pro-Ject Debut Carbon DC, which I recently reviewed. That is as close to a soundless motor as I've heard and the RP1 doesn't even come close to matching it. So give this some thought while you're checking out the competition.
Sound – Outside of that unexpected motor noise, the overall sound performance of the RP1 is considerably better than most turntables at this price range. With all of those outstanding components working in its favor—particularly the re-designed platter, minimalist tonearm and the Rega Carbon Cartridge—this should come as no surprise as the table's minimal design is geared toward crafting a warm, pure listening experience.
Rega has made it a cinch to fine-tune that listening experience by upgrading those components if you feel the need. Keep in mind that the RP1 does not come with a preamp or speakers. If you don't already have a home audio system in place, you'll need to drop a few (hundred) extra bucks on those components.
Whatever you decide, do not short yourself there.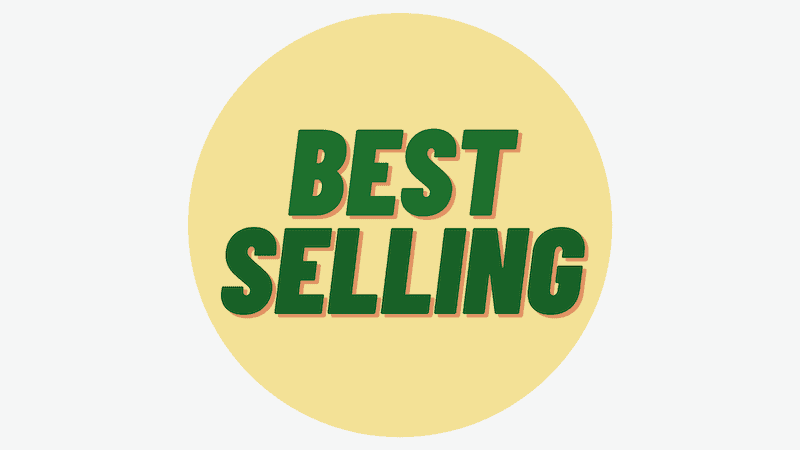 The Competition
Now that we've cracked the RP1 open and had a look at its makeup, let's have a look at some of its chief competitors. In researching the RP1, you've probably come across decks like the Pro-Ject Debut Carbon DC, the U-Turn Orbit and Rega RP3 most often, so let's see how the RP1 holds up.
With a similar minimalistic approach, Pro-Ject's Debut Carbon DC is the RP1's most direct competition in terms of quality and design, but these decks could not be further apart.
And the Debut DC is miles ahead.
That begins with the DC's Ortofon 2M Red cartridge. It's not that the Rega Carbon Cartridge isn't incredibly high quality—it is. But it pales in comparison to the 2M Red in every category from resonance to tracking to accurate audio reproduction. It's basically the King to the Rega Carbon's Prince.
But the real separation point with these decks is the motor. Where the RP1 claims to have a quiet, low-vibration motor, the Debut DC's decoupled, TPE suspended motor actually delivers. Again, I was a bit surprised at how much motor noise I could hear with the RP1 playing quieter music. With the Debut DC, that was never an issue, and it made all the difference in my listening experience.
And, hard as it is to believe, the Debut DC ($399) comes with a price-tag almost $50 below the RP1's ($445) asking price. Whatever your turntable budget might be, you're probably looking to cut cost at every turn. If you can do that and get higher quality in return, well, you really have to consider that, right?
Now, if budget is your main factor, you should have a look at U-Turn Audio's Orbit. U-Turn Audio began with much the same goal as Rega—to make affordable, audiophile decks for the masses. The Orbit is their first go at that goal, and it's a damn noble effort. Mimicking the bare-bones design of the RP1, the Orbit bests the Rega model in terms of looks by fitting its deck with a translucent acrylic platter.
It also bests the RP1 in terms of motor noise. That's because the U-Turn comes equipped with a decoupled, AC synchronous motor that makes for an seriously quiet spin. Of course, at the U-Turn's price point ($309), you're going to sacrifice some quality. The Orbit's tonearm, cartridge and functionality just doesn't hold up to the RP1's overall quality, and there's a notable degradation in sound quality between these decks.
Still, for the budget conscious shopper, the U-Turn Orbit is an outstanding intro table at a super-reasonable price. And, unlike the other decks in this review, it's assembled in Woburn, Massachusetts—right here in the USA.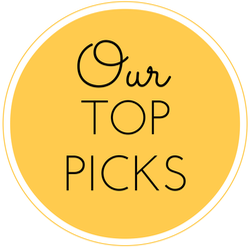 More Expensive Competition
If you're not concerned about budget, you should take a close look at the new and improved Rega RP3. I mentioned the Planar 3 earlier and for good reason. It was the deck that put Rega on the map.
Boasting lightweight, high rigidity plinth design, a floated glass platter, precision bearings and Rega's energy absorbing double-brace technology, the RP3 is an absolute stunner. It also comes with a low vibration, low noise 24v motor that is hand-tuned to its own circuit before fitting. This minimizes vibration and maximizes performance, ultimately providing the silent running motor that the RP1 unfortunately doesn't quite seem to possess.
If that weren't enough, the Rega Team fit the RP3 with the Rega Elys2 moving magnet cartridge—which is a monumental step up from their excellent Rega Carbon. If you're looking for something like the RP1 but upgraded in every possible way, the RP3 is the deck for you.
And it'll only cost you twice as much ($895).
The Verdict
**** Stars (out of five)
At this price point, the Rega RP1 would be a five star machine if Pro-Ject's Debut Carbon DC didn't exist. But it does. And while the RP1 is an outstanding turntable in terms of quality, construction and overall value, the Debut DC beats it in every category.
If the RP1 can't claim "king of the jungle" status, then it can't justify that fifth star. Still, if you're looking for a sleek, high-quality deck at a wallet-friendly price, the Rega RP1 is well worth the investment.
You Also Might Like: