What is the Best Looking Turntable?
While at first glance this topic might seem simple enough, a little examination reveals that, in fact, trying to make determinations about a product's aesthetic qualities is a bit like doubling down in Blackjack. Sure, you stand a pretty decent chance of winning but you could just as easily look like a fool and lose a bunch of money in the process.
Thus I would implore you to cut me some slack with this particular article.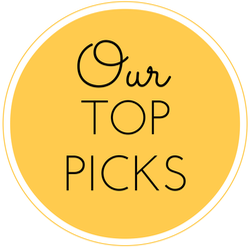 Below, we have compiled an interactive table so you can easily compare some of the better looking turntables against one another:
To be honest though, the slippery slope of subjective opining isn't my main concern about this topic. To understand what I appreciate aesthetically means you are going to learn some things about me that I'm not sure I want you to know.
For example, color preference can tell a lot about a person. I'm not talking about someone who prefers black to grey, that's fairly innocuous, but if someone consistently chooses neon yellow t-shirts, for example, you can probably make some assumptions about them. (Not that I would ever do that. And by that I mean choose neon yellow. Or would I?).
With that bit of throat clearing out of the way, let's get down to brass tax. If you're like me, you probably have (or are considering buying) a vinyl record player that sounds great and suits your audio needs perfectly. You spent a lot of time researching it and you've chosen the one that makes your records sing and feel like a gentle massage on your ear holes.
Congratulations.
So, life is good, but then you see a beautiful turntable, a real eye-catcher, that would look so good in your living room that you immediately begin the complex process of convincing yourself, and perhaps a spouse or loved one, that what you really, really need is yet another turntable–even though you've got no idea what it sounds like nor do you particularly care.
It's more of an operational sculpture than a deck anyway. I know this feeling, intimately, because I have two perfectly lovely Technics turntables in the basement, that don't see as much play as they used to, and I've convinced myself that if I just spent $1000 on one of these other beauties I'd start spinning vinyl more and life would be good again.
See how that works?
But the question remains, what to buy? Perhaps by following me through my thinking process it may help you in yours.
Now, before I got too far, there was a question I had to wrestle with, which was the one my wife was sure to ask the moment I brought up the idea of buying another turntable.
Are aesthetics really important? Actually, it turns out they are.
According to Optimal Design studies have shown that aesthetically pleasing products were perceived to be easier to use than those with less visual appeal even–if the more visually appealing product actually proved to be more difficult to work with.
Seems crazy but it's true.
Basically, science is telling us that aesthetics actually have an effect on your perception of a product, which actually affects its use and value to you. To me, that reads like a one-way ticket to Justification Town and my max price just went up to $2000.
The more I spend the happier I'll be with it right?
Now I had to start digging, and it wasn't long before I came up with five models that I would consider the best vinyl turntables based mainly on aesthetics. It's a bit like being forced to pick one player from the NBA All-Star game. It's just not that easy.
The Best Looking Turntables Available
(in our humble opinion, of course)
Here they are though, in no particular order.
All kidding aside, the five turntables discussed here get great reviews. None of them is going to sound crappy by any stretch, but the TT-1 might be one of the better pieces in this category.
Words like "agile", "detailed", and "full" are generally used when describing this UK built beauty. Yes, it's built on a P1 table and a Rega 250 arm, but we're not talking about all that right?
We want to get to the looks and the TT-1 is a real looker.
Here's where you learn the first thing about me. Clear, acrylic platters? Hell yes. It could come with a rusty spoon for a stylus and I'd still consider it just because of that.
I might not even play records on it because that would cover up the platter making it just another slick looking turntable. With a price at just over $600, maybe I could afford to have two, one to play records and one to just stare at.
Rega's entire line of turntables is worth considering. Designed to look like they are best used in space, the Regas will always please, at any price point.
The RP-3 was named Product of the Year at the 2015 What Hi-Fi Awards and the RP-6 is THREE better. With an RB-303 tone arm, the RP-6 represents the culmination of years of design and engineering.
With a price point of around $1900, this unit's intention is to be a part of your life for good and then maybe beyond. The exquisitely engineered tone arm and low noise motor combine with a minimalist design not only greatly reduce vibrations but should last for years and years.
None of that is what gets me about this deck, though. It's the double brace technology that really sells me on this thing. I didn't even know what double brace technology was until I read the specs about three times. Truth is, the fact that the brace running between the main hub bearing and the tone arm mounting prevents energy absorption and unwanted resonances is not nearly as important as the fact that it looks awesome.
The RP-6 is the perfect combination of simple and complex and it comes in four colors: Black, Green, Red, and White. I would choose either the red or the green, which will be the second thing you've learned about me that I might not want you to know.
My house isn't particularly modern, which means I'd probably have to redesign my entire home to match this turntable. I'll have to figure that into the cost.
The Pro-Ject Carbon is another in the Pro-Ject line of excellent turntables at reasonable prices. It's called the Carbon because of its carbon tube tone arm, which reduces unwanted resonance while increasing stiffness, but there are two reasons why the Debut model has sold several hundred thousand units.
First, its low price of $399 has made it an affordable option for someone who wants a high quality audio experience without breaking the bank. The second reason it has sold so well is the design of this piece, which is so appealing and artistically satisfying that it has appeared in museums as well as the pages of lifestyle and fashion magazines.
Why is the design so popular? Well, it may have to do with the eight color options, all of which are amazing in their own way. I'm thinking the purple looks especially sweet. I just love the uniqueness of it, the mixture of modern look with a traditional piece of equipment–but I have to say all eight are pretty amazing. Maybe I need all of them.
You never know what kin of mood you want to create and color really does matter.
Black: This is great for dark, candlelit nights with Coltrane or Miles spinning on that deep platter.
Blue: I feel like blue would be great for home exercise. Put on a little Go-Gos while you Zumba?
Red: I'm thinking electronic with that vibe, though a little psychedelic rock would work too. Surrealistic Pillow on a red turntable seems appropriate, right?
Green: I have no idea what this color would be good for, but I love it.
Yellow: The strangest color perhaps, but it seems ripe for reggae doesn't it? What other color evokes sandy beaches and island rhythms like yellow?
Silver: Urban, Hip hop probably, but not old school. I'm thinking artists like Jurassic 5 or Dan the Automater.
White: If I had a white turntable I would only use it to play Michael Jackson. Nothing else.
Purple: Truthfully, this color might only be good for playing late 50s, early 60s Frat Party rock, but it's so cool looking that I think I'd probably entertain a lot more often.

Not bad, eh?
Okay. This one might have it all.
Clear acrylic platter? Check. Look at that thing.
Great color selection? Check. No purple but there's that green again.
Low Price? Check. $309. Enough said.
Great sound? Check. It's a U-Turn after all. Superior bass and superior speed control come standard on U-Turn models.
These tables are manufactured in Boston, so buying one is basically your patriotic duty and the belt drive system is totally exposed, which for some reason just seems brilliant to me. We may have a winner here.
And then there's the Barky. The Barky. Troublesome name if you ask me, but just look at that handcrafted design.
It's built out of a log round for God's sake.
I was so smitten by the rustic look of that piece of tree, I almost didn't notice that it too had a clear platter.
Almost.
According to their website, they're also sustainably made right here in the US of A. At $1750, this one is on the high end of my price range, but it is so unique, so wonderfully bizarre, that you're not only buying a brilliantly engineered piece of machinery, you're also buying a "get out of small talk free" card that never expires.
Every single person who comes to your house is going to want to talk to you about this piece of art. In fact, I'm willing to bet that lots of people will only be coming to your house BECAUSE of this piece of art.
If I were forced to describe my personal aesthetic I would throw out the idea of mashing up rustic, "outdoorsiness" with sleek, Zen modernism. The Barky is pretty much exactly what I mean. Actually, I can't believe I don't own one already. It's an outrage.
Conclusion
Choosing between all five of these tables is a Hobson's choice, meaning no choice at all. It's virtually an impossible decision, but for the sake of creating a worthwhile ending to this article, I'll force myself to bite the bullet.
I can easily narrow it down to the U-Turn Orbit Plus and the Audiowood Barky. The designs of those two just speak to me. Given the price difference of about $1400, I think I'd have to go with the U-Turn–but it pains me to say so. What I really want is a fleet of Barkys all lined up in a row with individual task lights hanging above each one while the rest of the room is totally dark.
Sigh. Maybe one day.
You Also Might Enjoy: