What's the Best Audio-Technica Turntable?
In this article, I'm going to provide you with a list of the best Audio Technica turntables on the market, as I rank them based on build quality, tonearm and cartridges, and noteworthy options like bluetooth or USB functionality (if you want to export and archive your records to MP3).
In fact, below, please take a moment to view some of the top Audio Technica turntables on the market and see how well they stack up to one another:
The Best Audio-Technica Turntables (TLDR)
If you want the cliff notes version, here it is: The Audio-Technica AT-LP60X is an excellent turntable for a beginner. At about $100 for the base version (it also comes in a bluetooth and USB edition), you get a fully automatic turntable that's plug and play due to its built in phono preamp.
If you're looking for a turntable that's a bit higher end, and one that's also a direct drive turntable, then I highly recommend the Audio-Technica AT-LP140XP. I really like that this turntable, which can be found for less than $500, has a high torque motor. This makes it ideal for a DJ turntable, but I like the fact that it's simple and reliable enough to function as an everyday turntable you'd use at home whenever you want to leisurely listen to your favorite records.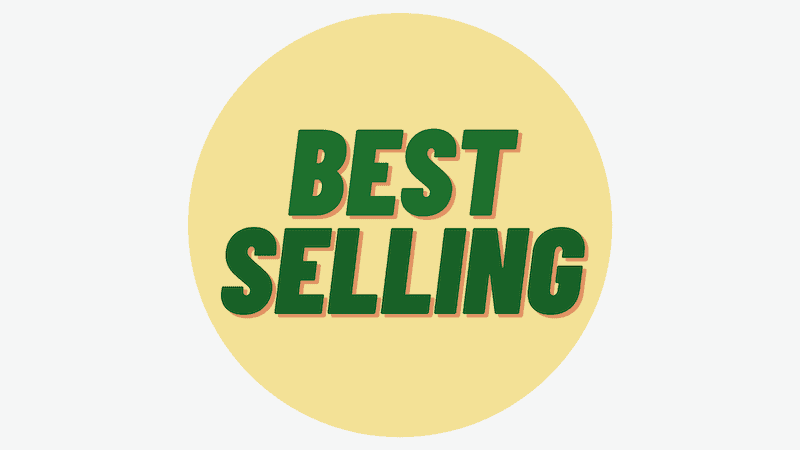 Why an Audio-Technica Record Player?
The lineup of tables, all with models called AT-LP, has remained remarkably constant over the years, with only a few dropped products (like the departed AT-240). There are plenty of reasons to like them:
They're inexpensive. None of the A-T tables has a street price above about $500. This makes the most expensive unit affordable for a wide number of vinyl enthusiasts, and that's obviously what the company has in mind amid the fervent revival in vinyl.
They're easy to find. You don't need to buy an A-T online; big-box stores carry them. You can actually fiddle with the thing before plunking down cash or a credit card. It's also easy to get repair parts anywhere in the world.
They take a beating. No one would recommend dropping one of these things off a roof like they used to do with Timex watches, but A-T tables, even the plastic-y ones, are well put together.
They're mostly automatic. Not everyone is a huge fan of the often romanticized ritual of playing a record. And not everyone has a delicate touch when manually handling the tonearm and trying to spare the fragile stylus.
They're simple and versatile. Most tables in the line are essentially "plug and play." Very little assembly is required, the cartridges are already installed, and the tonearms don't require any tricky adjustments. And they have built-in preamps so you don't even need a receiver that has one to use them. Models designated USB hook to computers in order to convert vinyl tracks to digital files.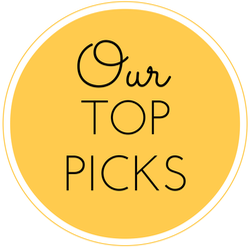 The Contenders
Audio-Technica AT-LP60XUSB
Available for just a tad north of a hundred bucks, this might well be the highest-quality, most cost-effective entry-level turntable on the market. (An apparently discontinued model without USB connectivity can be had for even less.)
Compared to a popular rival, the Sony PSLX300USB, the little belt-driven AT-60XUSB has a considerably better cartridge and seems to be more solidly constructed overall, with a quieter motor and smoother automatic operation. The Sony is also less resistant to mistracking due to footfalls.
Speaking of "plug and play," the 60 is its poster child. This little guy can be easily unboxed and spinning a record in under five minutes (myriad YouTube videos are proof positive of this). A minor downside is the fact that the dust cover scratches fairly easily. Also, the cartridge is integral and can't be upgraded; however, the stylus is replaceable.
Audio-Technica

AT-LP60XBT
BT means Bluetooth, and the inventor of the phonograph, old Tom Edison himself, would have loved it. It means that you can wirelessly broadcast the sound of your records directly to Bluetooth-capable speakers or headphones. Like the LP60, there's also a preamp in the BT, but no USB connectivity. This unit would be ideal for listening to records with no other equipment needed except for the speakers. List price is $180. The table is available in black, white, and a very cool shade of blue.
At around $250, the three-speed 120XUSB is the logical step up for the music lover who wants to get even more out of his or her records. It also has USB connectivity, but is different in several important ways.
First, it's direct-drive rather than belt-driven. Both systems have their strengths and weaknesses, and the "My dog is better than your dog" argument will rage eternally. But there's a pretty pervasive and convincing belief that direct drive models, in which the platter sits directly on the motor's shaft, is more consistent when it comes to speed.
It will also start and stop much faster, an essential feature for DJ play. Second, it is a fully manual unit, meaning that the act of playing a record is more time-consuming and requires additional involvement – there's no "Set it and forget it" with manual turntables.
The higher price tag for the 120XUSB (available in silver or black) rewards the buyer with many step-ups – three speeds, a considerably better cartridge, a metal plinth (base), pitch control, and more. Overall, it is a heavier and more substantial unit that will get a finer, more detailed sound out of records than the LP60.
Its extra sophistication also means more time and care with setup. A worthy competitor feature-wise is the Music Hall USB-1, but it's belt-driven and has only 33 1/3 and 45 RPM speeds.
Audio-Technica AT-LP1240USBXP
If you're a DJ or strive to be one, the 1240 ($400 street price) is the real deal. It offers all the goodies of the 120 but adds a more powerful and responsive motor, improved construction materials, and more heft. At nearly 30 pounds, it's a tank, but DJ's like 'em that way.
It's important to note, though, that it comes sans cartridge; A-T has many fine recommendations for it, of course (many DJ's swap out cartridges as they do their thing). The 1240 isn't really directly comparable to anything on the market if one has to factor in price and unique features like pitch control and the ability to play at 78 RPM.
This model, though, certainly does an excellent job of emulating the departed Technics 1200 series of pro-style tables.
Audio-Technica AT-LP5
One of the newer (and the most stylish) turntables in the line is a nod to the sedate look of, say, the Regas and Pro-Jects of the turntable universe. At about $500 (likely even less on the street when they become more widely available), the all-manual, two-speed, belt-drive LP5 appears to compare closely, and favorably, to something like the similarly priced Rega RP1 both in quality and features.
The standard A-T cartridge (AT95Ex) might even be a tad better than the one that comes with the Rega (usually the Carbon).
This is a sleek, matte-black beauty and a clear departure from the silvery, DJ look of the company's other offerings. And their additional efforts to set it apart from the pack is a wise move in an increasingly crowded marketplace. For example, instead of a straight or "S"-shaped tonearm, it has a "J" shaped arm, which the maker says will minimize tracking error. It also conjures up some of the original Audio-Technica designs of the 1960s and 70s (déjà vu all over again?).
And the crown goes to…
In the simplest terms, it would be easy to crown the AT-LP5 or AT-LP1240 the company's "best" turntable for pretty obvious reasons, price being the primary one. But does that really tell the whole story? Isn't there more at stake here than features and pizzazz?
We think so. Thus, all things considered, we've decided that the Ford Ranger (aka the AT-LP60 USB) gets our nod, maybe not as Audio-Technica's "best" turntable in the accepted sense, but rather as its most significant table.
We view this guy as "the little turntable that could," and exactly what CAN it do? Well, it will play a phonograph record with remarkably pleasing sound and an absolute minimum of fuss and muss. It won't confuse a soul at any point in its operation. It will do exactly what it promises to do, and do it quite well for its rock-bottom price point. It has appeal to those who want to digitize records, and those who want to play vinyl without having to invest in a receiver.
What all this means is that this totally unpretentious machine is a superb way to get a vinyl-curious music lover to explore the wonderful world of records. In short, it's a perfect entryway to that world, one you might find that you never want to leave.
You Also Might Like: