Audio-Technica AT-LP120XUSB review: Better than the AT-LP120?
In this Audio-Technica AT-LP120XUSB review, I'm going to show you what this popular turntable has added under the hood that differentiates it from its predecessor (the AT-LP120USB), how it compares to the fully automatic Audio-Technica AT-LP60X, if it can compete with the more robust AT-LP140XP, and overall help you determine if the AT-LP120X is a $250 turntable that's worth both your money and time.
Audio-Technica AT-LP120XUSB Review (TLDR)
The Audio-Technica AT-LP120XUSB is a great manual turntable for anyone that not only want a great direct drive turntable, but wants to haver the ability to convert their vinyl records to MP3s or CDs.  This record player is compatible with both PC and Mac computer, and you can use the Audacity software with ease to rip your records to your computer.

It may not be the best Audio Technica turntables on the market, but it's certainly one of the best one for the money.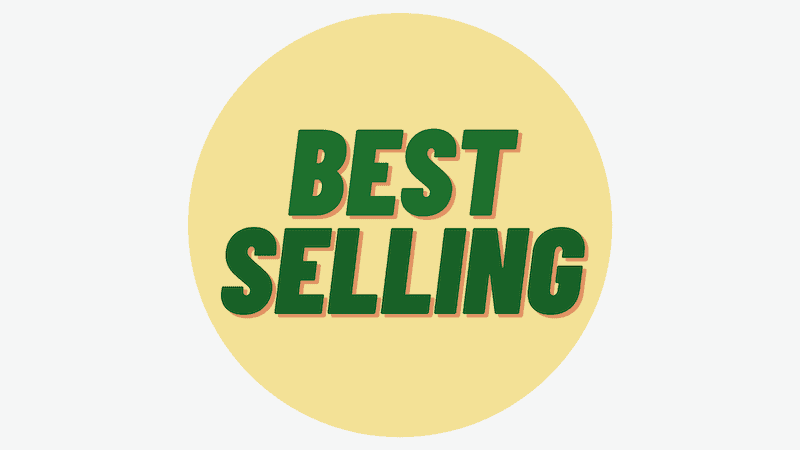 Why Consider the AT-LP120XUSB?
My very first turntable several years ago was the Audio-Technica AT-LP60.  And I really enjoyed it.  Since then, I graduated to the Project Debut Carbon and now I use the Clearaudio Concept Black.  
But when I had the Audio-Technica AT-LP60, I thought it was a wonderful affordable record player.
So years later, what makes the Audio-Technica AT-LP120XUSB so special? Well, I think it's a few things.
First and foremost, this is a relatively cheap turntable (about $250) that I believe gives the buyer a small taste of what a more premium record player looks and feels like (the AT-LP120X is much better than, for example, various suitcase record players).

Now, don't get me wrong, there are much more robust record players on the market that cost much more money. But I think that's exactly why I'm impressed with the AT-LP120XUSB. It gives the buyer more than enough quality to justify its price tag.
So let's dive into exactly what you get with the AT-LP120XUSB.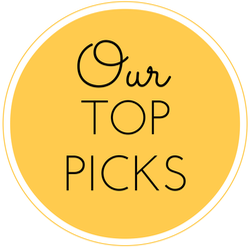 What's New with the AT-LP120X?
It's important to know, right off the bat, what you're getting with the AT-LP120XUSB. This turntable is a manual record player, a direct drive turntable, and it also has USB functionality. And it's very important to be aware of these three things before we move further into even more of its great features.
Because unlike something like the AT-LP60, which I mentioned above, or its even more popular successor in the Audio-Technica AT-LP60X (which I reviewed here, if you're interested—shameless plug, I know), the AT-LP120XUSB does not have any automatic functionality.  
At all.
On the AT-LP60X, for example, the record player very much operated like a CD player, which is part of its appeal. You pushed a button, and the tonearm lifted up, positioned itself right above the first groove on your record, lowered the cartridge and stylus down inside the groove, and began playing the record.
And once that record finished playing, the automatic mechanism built inside the AT-LP60X picked itself up off the record and returned the tonearm to its original arm rest.
The record player then automatically shut itself off.
If you want a truly hands-off approach, it's kind of the perfect choice.
The AT-LP120XUSB doesn't go that route, though. Like a lot of turntables (and certainly a lot of higher end record players), the 120XUSB is fully manual.
That means that from starting your record player, moving the tonearm, and operating the cueing lever (not to mention having to paying attention to when the final song finishes so you can return the tonearm to its rest), you're solely responsible for all this operation.

In contrast with the AT-LP60X, this is really a fully hands-on turntable.
Understand though, that this is actually a good thing. When a record player is fully automatic, it usually means it's built with lighter and cheaper materials to help aid the automatic mechanisms inside it. Sure, it's convenient, but you often sacrifice quality to get more convenience.

The AT-LP120XUSB (just like its predecessor before) steers away from this by giving you a fully manual record player.
The next thing worth noting, as mentioned earlier, is that this is a direct drive turntable. The AT-LP60X, by contrast, was a belt-drive turntable.
There's tons of debate as to which kind of player is better than the other. But it's worth noting that a belt drive turntable will feature a belt and ider wheel to help spin the platter (and your record, as a result).
Direct drive functionality removes these additional parts, lessening the chanc of potential breakage down the line (belts do snap, after all). I personally have never had a problem with using a belt drive turntable—whether it was the budget kind like the AT-LP60 or the higher end kind like the Marantz TT-15S1 (which I reviewed in depth here) or the Clearaudio Concept (which I also reviewed here).
Still, going the direct drive route with the AT-LP120XUSB allows for the turntable itself to start up fast and the record speed will be a bit more consistent because it's not relying on additional parts to spin the platter that can, over time, wear out and need to be replaced.
Lastly, I think what's important to know here is that you get both an analog and digital experience with this record player, which is quite helpful to some potential buyers.
This turntable, of course, will player your records, but it also has USB functionality, which means you can theoretically hook it up to your computer and transfer your entire vinyl record collection to digital files, burn them to CD, etc.
Audio-Technica AT-LP120XUSB
Why Transfer Vinyl Records to the Computer?
There's a couple reasons why you might want to do that. First off, just like how you'd copy files off your computer and save them to an external hard drive, or maybe upload them to a cloud service, I look at transferring vinyl records in the same way. It's a way to back up your vinyl investment.
If you're worried that one day your records may deteriorate, become damaged, or get stolen, you can rest assured that you'll at least have a backup digital copy of your music. And the AT-LP120XUSB can do this for you (although you will have to back up your records in real time).
Another reason to utilize this USB feature inside the AT-LP120XUSB is that you might actually own (or one day own) very rare vinyl records.
Or perhaps you have LPs or 45s (I did a video here explaining why you should buy 45 RPM records, if you're interested in watching it) that were released on vinyl several decades ago, but were never released in any subsequent format after that.
That will music that you'll want to preserve not only for yourself, but future generations. And really, the only way to do that is through copying the vinyl music from the AT-LP120XUSB to your computer.
The process of this is quite simple, as you can just download the Audacity software, which works for both Mac and PC. Audacity will record your vinyl from the turntable and turn it into a digital file you can use on any computer.
Audio Technica AT-LP120X Setup
What I love about this turntable is how easy it is to setup. So let's quickly cover this.

First, once you have everything out of the box, take the platter and place it over the spindle. Then, place the slipmat directly on top of the platter.
Next up, you'll want to grab the headshell. The headshell will have the cartridge also installed on it, so all you'll need to do is push the headshell into the tonearm and tighten the nut counterclockwise to firmly place the headshell into place.
After that, make sure you place the counterweight onto the back of the toneaarm (refer to your manual for any additional instructions or setup regarding counterweight adjustment).
After you connect your RCA cables and ground wire, you'll need to connect the other end to your amplifier. How you do this depends on whether or not you want to use the built in phono preamp of the AT-LP120X.
To make this very easy to understand, here's what you need to know. If you don't want to use the built in preamp (perhaps because you already own an external phono preamp that you love), slide the button on the back of the turntable to "PHONO." Then, on the back of your external phono preamp, plug in the read and white RCA cables, as well as the ground wire to the PHONO INPUT section of the external phono preamp.
However, if you do want to use the built in preamp of the AT-LP120X (perhaps because you don't own an external phono preamp, or because your amplifier or receiver just doesn't have a Phono Input, slide the button to "LINE" on the back of the AT-LP120XUSB.

Then, take your RCA cable and connect it to an available input on the back of your amp or receiver. In this case, it can be the CD input, or the AUX input. Some amps, like the Cambridge CXA60 (which I own and love) for example, will have something that says "A1" or "A2"—those inputs will work just fine, as well.
Audio-Technica AT-LP120XUSB
Notable New Features
If you're curious about what has changed with the AT-LP120XUSB (i.e, how has it improved from its predecessor—the AT-LP120), here are a few of the notable additions to this turntable.
The AT-LP120XUSB, which is available in silver and black (see below for the black version), has refined the motor that spins the platter. I want to be very careful to not say that the AT-LP120XUSB has upgraded the motor, because I don't think that would be accurate. Audio-Technica's own information on this player says that the 120XUSB actually uses a lower torque motor than the original LP120.
But, it's a refined motor in that the motor that is inside of the record player aims to have higher fidelity and less noise. Audio-Technica is so confident in their motor, actually, that they state that you can use a low output Moving Coil cartridge that requires additional amplification, if you so desire.
Another improvement with the AT-LP120XUSB is that it now comes with an external AC adaptor. Before, the conversion of AC/DC was an internal one, which again can lead to—potentially—a bit of distortion of the signal, which can creep into the audio signal or audio quality of the music coming through your speakers.
The AT-LP120X preamp has also got a bit of an upgrade, too. In fact, here are the differences in the built in preamp for both the 120 and 120XUSB:
LP120XUSB: 4 mV nominal at 1 kHz, 5 cm/sec
LP120: 2.5 mV nominal at 1 kHz, 5 cm/sec
Lastly, I want to talk about cartridges.   The AT-LP120 always came with the Audio-Technica AT95E cartridge.  The AT-LP120XUSB comes with a new version of this cartridge, which is now called the Audio-Technica AT-VM95E.  I'm going to talk more about cartridges a little later, but this change is much better than it looks on the surface, because Audio-Technica now has an entire ecosystem in place when it comes to easily changing out your stylus should you ever want to upgrade the sound of your turntable.
Notable Missing Feature
It's not necessarily all rainbows and lollipops with the AT-LP120XUSB, though. In fact, I think the most notable absence—in terms of features—is the inability to play records backwards.
On the LP120, you could play a record forwards and backwards at the push of a button. That's no longer the case with the LP120XUSB, as it has removed the backwards playability function.
And this omission directly leads into my thoughts on how the AT-LP120X really compares to the competition.
Audio-Technica AT-LP120XUSB vs AT-LP120
In my view, the original AT-LP120 was successfully able to satisfy two different audiences—beginners that were new to record collecting and those on the DJ scene that used the LP120 for different live gigs.

And as I mentioned earlier, being able to play a record backwards on the LP120 is emblematic of this.
Earlier, I talked about the cartridge upgrade the AT-LP120XUSB received, but now I'd like to dive a little deeper into this. 

This record player comes with the Audio-Technica AT-VM95E cartridge, which is an upgrade over the Audio-Technica AT95E cartridge.  But one of the biggest benefits of upgrading the cartridge is that you now get more upgrade options for the future, which is always great to see.
Audio-Technica AT-LP120XUSB Needle
For example, if you used the AT-LP120, and you wanted to upgrade the stylus to something better or one that has higher fidelity, you were out of luck. There were simply no other options available, and so you'd be forced to have to buy an entirely new cartridge (in this case, the ATN95E), which ends up not only being more expensive but also time consuming.
The AT-LP120XUSB changes all that. Now, thanks to the AT-VM95E, if you ever want to swap out the cartridge stylus (meaning, if you ever want to buy a replacement needle for the AT-LP120XUSB), you can do so easily. That's because the styli are fully interchangeable with he AT-VM95E cartridge. Just pull out the old stylus, discard it, and install the new one.
It's that easy.
In fact, I've long discussed my love of the Ortofon cartridge series.  The Project Debut Carbon, for example, came with the Ortofon 2M Red cartridge.  But knowing that the cartridge body works with other styli, I personally was able to pull off the 2M red stylus and replace it with the Ortofon 2M Blue.  And about a year after that, I replaced the 2M Blue with the Ortofon 2M Bronze.  
Audio-Technica AT-LPX120X Speakers?
Do speakers come with the AT-LP120X? Well, yes, but it's part of a bundle and you'll have to be willing to spend a little bit more money, of course.
But yes, there are a few bundles for the AT-LP120XUSB that include speakers.  One package features the Presonus Eris 3.5 Monitors.  This bundle provides you with two black near field bookshelf speakers.  In total, this costs roughly $329 (and comes with a cleaning kit to boot).
Another bundle, for those that want to save a little bit of money, features the AT-LP120XUSB being packaged with two Mackie CR Series CR3 bookshelf speakers.  These speakers have a stylish black and green color scheme, and are small enough to easily fit on a shelf or small desk.
If you want the most optimum listening experience, I would encourage you to not place you speakers on the same playing surface as your turntable (to help minimize any wanted resonance that could creep into the music). But if you don't have the room to speed out your music equipment, don't worry too much about it.
Audio-Technica AT-LP120X vs AT-LP140XP
In my opinion, here's where things get really interesting. It seems to me, as I mentioned before, that the AT-LP120 was truly a turntable that was the best of both worlds.
For $299, you had a very good entry-level turntable for vinyl newcomers. And oddly enough, it was robust enough to work for vinyl veterans who specifically are DJ's that want to use the turntable professionally when they travel to different gigs.
Now, however, I think with the releases of the Audio-Technica ATLP120X and the Audio-Technica ATLP140XP, the company seems to want to be able to have one record player cater to more of the beginner crowd, and the other record player cater more to the DJ crowd.
For $50 less ($249), Audio Technica is giving you a good consumer record player in the AT-LP120X. It has stripped away some of the more advanced features that you'll find on the AT-LP120 or the AT-LP140XP (we'll get to that soon), but it still manages to provide you with a turntable that provides high quality sound and stability for everyday record playing at home.
Now the AT-LP140XP, which costs about $399, is seen as a professional turntable for DJs. It has the highest torque motor (2.2 kgf.cm vs 1.0 kgf.cm of the AT-LP120XUSB). It also includes the ability to play the platter backwards, something that was available in the AT-LP120 but was removed for the AT-LP120XUSB.
But there's more. The AT-LP120 featured VTA or Vertical Tracking Adjustment. In short, you could adjust the height of your tonearm, which would thus be able to compensate for whatever cartridge (and height) you needed. This feature is not present in the AT-LP120X, but has bern added to the AT-LP140XP.
The AT-LP140XP also comes with the AT-XP3 cartridge, which is an entry-level cartridge for DJ turntables. The output level of the cartridges that are in the XP series are higher than the ones you'll find in the AT-VM95E series.
Audio-Technica AT-LP120XUSB
Sound Quality
The sound quality for the AT-LP120XUSB is quite good, especially for its price. It's not necessarily going to sound as good as a more expensive turntable (although the 120XUSB does indeed allow you to bypass the internal preamp and connect this turntable directly to an external preamp, thus being able to better control and improve your sound quality). But it doesn't have to—sometimes getting good value for your money is enough.
And I think the sound from the 120XUSB (factoring in everything from the pre-mounted cartridge to the various conditions of vinyl records played on the turntable) is very strong for its relatively mild price point.
Is the AT-LP120XUSB Worth It?
I think if you're looking for a very good record player to use at home, perhaps especially if you want to convert a few records to digital or CD, then this is a quality turntable to consider. If you're hoping to get certain key features — like playing records backwards or vertical tracking adjustment or a high torque motor, you oddly enough will need to either track down the older AT-LP120, or you'll have to splurge for the AT-LP140XP.

Still, I think the ability to have uniformity in the cartridge body (easily allowing you to change your AT-LP120X stylus without a problem), as well as some refinements made to the record player to help it play with less noise and distortion, help push this record player into the RECOMMENDED category.
You Also Might Enjoy: