Ortofon 2M Blue review: Better Than the 2M Red?
In this Ortofon 2M Blue review, I'm going to review the 2M Blue cartridge, which is meant to be a step up from the very popular Ortofon 2M Red.
Does the Ortofon 2M Blue provide good value given its price point ($250)? I'll help you answer this exact question, as well as break down everything from the cartridge's specs to the ease of setup to how it compares to both the 2M Red and 2M Bronze—two other cartridges I'm very familiar with.
Below, please take a moment to view the interactive guide, which allows you to see how the Ortofon 2M Blue stacks up against other notable cartridges on the market.
Why Should You Buy the Ortofon 2M Blue?
The Ortofon 2M Blue costs about $250, which is about $150 more than the 2M Red.  And naturally, people are going to want to know what makes this cartridge worthy of such a big jump in price.

I'll get to my specific comparisons between the 2M Red and 2M Blue later in this article.  But what I can say is that, if you're looking for a cartridge that will provide a wider soundstage, better vocal clarity, and a more accentuated treble performance, then the 2M Blue is something you should strongly consider.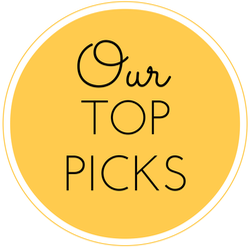 2M Standard vs 2M Verso vs 2M PnP
You may have noticed some of these terms before but never quite understood them. If that's the case, let me take a moment to break all of this down for you.
The 2M Blue can come in essentially three different versions:
Ortofon 2M Blue PnP
Probably the most common is the 2M Blue standard, which is a standard model made for top mount headshells. The weight and dimensions of the cartridge is made to fit most common turntables.
The second option is something called the 2M Blue Verso. This configuration is made for bottom mount headshells. Essentially, this is the version you'll want to get if your tonearm doesn't allow for screws to pass through the top of the headshell.
Last but not least is the Ortofon 2M Blue PnP. Now, this version is designed to be used for direct mount on S-Shaped tonearms (that have a universal mount).
Ortofon 2M Blue Premounted Headhsell?
After seeing the different versions of the 2M Blue, you may also wonder whether or not this cartridge will come pre-mounted on your turntable.
Well, that depends on what turntable bundle you purchase. 

There are some turntables that simply come with the 2M Blue installed.  For example, there are some turntable bundles that feature the Ortofon 2M Blue pre-mounted onto a Rega Planar 3 or a Music Hall MMF 5.3 turntable.
If, however, you already have a turntable but are solely looking to get the 2M Blue, you have a few options.

The first option is this: If you already have an Ortofon 2M Red or Ortofon 2M Silver cartridge, you can simply purchase the Ortofon 2M Blue stylus and easily pull out the stylus that's on your current Ortofon cartridge and replace it with the 2M Blue stylus. This will save you time and money.
If that's not the case, the second option will require you to purchase a brand new 2M Blue cartridge (please remember what was mentioned above about knowing whether you're buying the standard 2M Blue, the 2M Blue Verso or the 2M Blue PnP).
The third option is to, depending on your tonearm, purchase a 2M Blue cartridge that comes pre-mounted onto a headshell (like the SH-4, for example). In a situation like this, the 2M Blue would come factory pre-mounted to the headhsell, so all you'd need to do is connect the headshell to your tonearm.

This third option is an easy one to follow, as you don't have to worry about damaging the cartridge or the colored leads that connect in the back of the cartridge. It becomes much more "plug and play."
The Weight of the 2M Blue
The weight of the 2M Blue is important, because different tonearms are crafted to be able to hold cartridges that have a certain amount of mass to them.
The 2M Blue has a weight of 7.2 grams. However, if you decide to go with the 2M Blue PnP MKII cartridge, when you factor in the headshell, the weight increases to 20 grams.
2M Blue Tracking Force
Another thing that's important to know is the recommended tracking force for the 2M Blue. You need to know this because you'll need to manually set the tracking force yourself when setting up your record player.
For the 2M Blue, the tracking force range is between 1.6 to 2.0 grams (or 16-20 mN).  However, Ortofon says that the recommended tracking force is 1.8 grams (or 18 mN).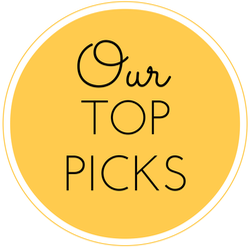 Ortofon 2M Blue Specs
Outside of cartridge weight and tracking force, here is a list of other important specifications you should be aware of when it comes to the 2M Blue:
Output voltage at 1000 Hz, 5cm/sec. – 5.5 mV

Channel balance at 1 kHz – 1.5 dB

Channel separation at 1 kHz – 25 dB

Channel separation at 15 kHz – 15 dB

Frequency range at – 3dB – 20-25.000 Hz

Frequency response – 20-20.000 Hz + 2 / – 1 dB

Tracking ability at 315Hz at recommended tracking force – 80 µm

Compliance, dynamic, lateral – 20 µm/mN

Stylus type – Nude Elliptical

Stylus tip radius – r/R 8/18 µm

Tracking force range – 1.6-2.0 g (16-20 mN)

Tracking force, recommended – 1.8 g (18 mN)

Tracking angle – 20°

Internal impedance, DC resistance – 1.3 kOhm

Internal inductance – 700 mH

Recommended load resistance – 47 kOhm

Recommended load capacitance – 150-300 pF

Cartridge colour, body/stylus – Black/Blue

2M PnP MkII cartridge with integrated headshell length – 52 mm
Ortofon 2M Blue Setup
Here is how you can effectively install the Ortofon 2M Blue.
When you take it out of the package, you're going to want to remove the stylus guard.
Next, turn the cartridge around and notice the colored channel indicators (White L+, Red+, Green RG, Blue LG). This is where you'll connect the four colored leads coming from your tonearm.
Next, you'll notice the pair of screws in your packaging that have a thread length of 4mm. The screws are to be used with a headshell thickness of 3.5mm maximum.
It's easy to see whether or not you're using the right length of screws. To know for sure, just make sure the screws aren't touching the body under the mounting plate. And always remember to never over tighten screws.
How Long Does "Break In" Take?
It's always tough to know exactly how long it takes for you to notice that your 2M Blue has gone through enough use to really open up and sound excellent.

What I can say, however, is that in moving from the 2M Red to the 2M Blue, I noticed a difference in sound immediately. With that said, usually you can rely on the break in time for a cartridge to be anywhere from 50 to 100 hours. If you're not loving the sound by then, you probably aren't ever going to be happy with it.
One additional thing. Some people may want to know how long the 2M Blue will last before you realize you need to replace it. Well, according to Ortofon's own website, if you properly take care of your cartridge, it should last you 1000 hours.
How to Take Care of the 2M Blue
In order to properly take care of your cartridge, you have to take care of your stylus. And to do that, you're going to need to remove dust from the stylus often.
The cartridge comes with a small brush. Be sure to use it by gently brushing the stylus tip so that dust build up doesn't occur.
2M Blue vs 2M Red: Which is Better?
Now, let's finally start discussing sound quality—especially the differences between how the 2M Blue sounds and how other cartridges compare.
Beginning with the Ortofon 2M Red—which I reviewed recently—what I loved about this cartridge was its affordable price ($99) and high value in terms of performance.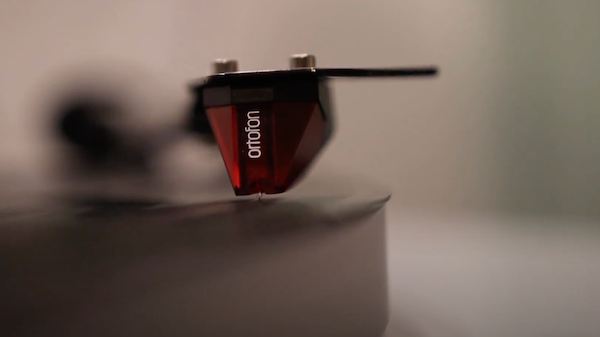 This is a warm, lush, and lively cartridge. I think it does lack some clarity or sound resolution, but it makes up for it by being a genuinely "fun" cartridge to listen to.
By contrast, I think the 2M Blue is a cooler, sharper cartridge to the ear. This cartridge emphasizes brightness in the treble and the clarity in vocal performances, particularly female vocalists.
I also loved that the soundstage was wider on the 2M Blue. And while I don't think the Blue was as "fun" to listen to than the "Red," I did notice more instrument separation with the 2M Blue.
Overall, I felt I heard more of the music with the 2M Blue. The downside, I suppose, is that the sound clarity comes with more brightness in the top end of the music. And due to this, I found the 2M Blue to be more of a "harsh" cartridge to listen to in comparison to the 2M Red.
The 2M Blue still sounds great, but if you have a sensitivity to sharp, punchy music, you may want to avoid the 2M Blue and pick something a little warmer to the ear.  But if you want to "eke out" as much sonic detail as possible (within a sub $250 price range), I think the 2M Blue is a great choice.
2M Blue vs 2M Bronze
The next logical competitor for the 2M Blue is the Ortofon 2M Bronze. And what a cartridge this one is.

The 2M Bronze costs close to $450, and really, it's just a champ of a cartridge. Costing almost double the price of the 2M Blue, some may feel that the 2M Bronze isn't worth it. It really does everything the Blue can do, but ups the ante in terms of giving the listener a wonderful sonic representation of their music.
You're going to hear a more open soundstage, better separation of instruments (you might even hear instruments you never heard before), and greater emphasis on pulling out the best music and vocal details possible.
The 2M Bronze also is big on treble, so if you worry the sound may be a pinch too harsh to your ears, you may want to go with another option.
With that said, the 2M Bronze is a significant upgrade over the 2M Blue.  
Is the 2M Blue Upgrade Worthy?
In my opinion, the Ortofon 2M Blue is hands down a big upgrade over the Ortofon 2M Red.  I do think, however, that you will greatly benefit from understanding the differences in sound across this entire 2M line (by already being familiar with listening to inferior sounding turntables or cartridges).

For example, if you first started off with a Victrola record player or Crosley portable turntable or even the Audio-Technica AT-LP60X, you're probably going to be amazed at what the Ortofon 2M Blue brings to the table.
If you're coming to this cartridge without that prior sound experience, you may still love the 2M Blue (especially if you already have the 2M Red), but this might just sound "normal" to you rather than a significant improvement over not just the 2M Red, but other cartridges in its price range.
I think the 2M Blue really makes vinyl records shine for a very affordable price. And if you can deal with a treble friendly cartridge that sometimes can sound a bit brighter than you'd prefer, you're going to get a cartridge that you can enjoy for years to come.
You Might Also Like: