Ortofon 2M Bronze review: A Major Upgrade
The Ortofon 2M Bronze is the next step up in the 2M line, but the question is this: is this $400 to $450 cartridge worth the high price tag?
Well, I've spent a lot of time with the Ortofon 2M line, having first used the Ortofon 2M Red for a long time, then eventually upgrading to the Ortofon 2M Blue before eventually shelling out the money for the 2M Bronze.
So in this Ortofon 2M Bronze review, I'm going to give you my honest thoughts about this cartridge, discuss it's specs, let you know whether I think the Bronze is worth the money, and help you see how it compares to other popular cartridges on the market, including the 2M Red, 2M Blue and 2M Black.
Before we get started, please feel free to take a look at the interactive guide below, where you can directly compare the Ortofon 2M Bronze to other notable cartridges on the market:
Why Buy the Ortofon 2M Bronze?
The Ortofon 2M Red costs about $99. The Ortofon 2M Blue costs about $250. And the Ortofon 2M Bronze costs between $400 and $450.
So you may be wondering—what does the Bronze offer that's so much better than its cheaper 2M cousins? And what kind of vinyl user is this cartridge most ideal for?
Well, let's start with a few key differences between these cartridges. The 2M Red, for example, features a bonded Elliptical diamond, while the 2M Blue has a Nude Elliptical diamond.
The 2M Bronze, however, features a Nude Fine Line diamond stylus. The profile for this stylus is quite slim, and this helps it to track very high frequency information.
In short, if you have a trained ear for your favorite songs and vinyl records, you'll be able to hear additional things in songs (instruments, backing vocals, additional sound detail or arrangement) that you wouldn't have heard when listening to an inferior cartridge.
I think the 2M Bronze is most ideal for two types of vinyl listeners:
1) Someone that has been slowly upgrading their technical equipment over time.  He or she will have perhaps started off with a Victrola Respin or Crosley record player or an Audio Technica AT-LP60X, then eventually graduated to a ProJect Debut Carbon DC that had an Ortofon 2M Red or Blue attached.  And now, he or she is ready to take the next step when it comes to sound fidelity by getting the Ortofon 2M Bronze. 

This is a person that will truly appreciate sonic improvements because he or she can easily remember what cheaper, lower quality sound sounded like.
2) This would be someone who either has been a longtime vinyl fan but stepped away from the hobby for a while, or someone that is committed to the hobby and wants to spend their money wisely.  He or she perhaps has a certain budget, and wants to spend most of that budget on either speakers or a high quality cartridge (or both).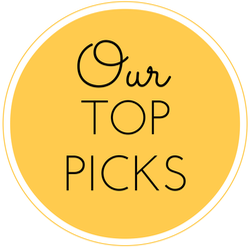 2M Bronze vs 2M Bronze Verso vs 2M Bronze PnP
Before we dive a bit further into the meat and potatoes of this review, I did want to address something that I feel creates a bit of confusion with some vinyl fans—especially those that might be beginners in this great hobby.
So, while you may be interested in the Ortofon 2M Bronze, it's important to know that there are actually three different versions of this cartridge:
Ortofon 2M Bronze Verso
Ortofon 2M Bronze PnP
Let's first discuss the 2M Bronze "standard." This is the cheapest of all the 2M Bronze versions. This standard model is made for top mount headshells. In fact, the weight and dimensions of the cartridge fits many common turntables. You'll recognize this cartridge because it has a flat top surface.
The second version of the 2M Bronze is the Ortofon 2M Bronze Verso. This model is made for bottom mount headshells. You'll notice the Verso model because it has two silver screws sticking out the top.
And finally, there is the Orotfon 2M Bronze PnP. This model is actually designed for direct mount onto S-Shaped tonearms with universal mount.
How to Set Up the 2M Bronze
Setting up the 2M Bronze on your tonearm can be done by the following steps:
First, remove the stylus guard. Then, turn the cartridge around and notice the channel indicators and colors. It should say the following: White L+, Red R+, Green RG, and Blue LG.

These colored channels are exactly where you'll be connecting your tonearm leads.
As far as connecting the cartridge itself to the tonearm headshell, first find a pair of screws inside the 2M Bronze package. These screws will have a thread length of 5mm. Keep in mind that the screws should be used with a head shell thickness of nothing more than 3.55 mm.
Also, do remember to never over tighten your screws. And never use aluminum screws, as they can sometimes get stuck inside of the threaded holes of the mounting plate.
Keep in mind, too, that if you are buying a turntable that is advertised to come with the 2M Bronze, there's a very high likelihood that it will come pre-mounted to the tonearm.
And lastly, for those that already have the Ortofon 2M Red or 2M Blue, you may be wondering if you can bypass some of this work by simply purchasing the 2M Bronze stylus and swapping it onto the 2M Red or 2M Blue cartridge body.
I personally have tried this, and admittedly the sound was very good and I didn't notice any problems with doing this. But keep in mind that the Ortofon 2M Bronze body is different from the body of the 2M Red and 2M Blue.
That means that the 2M Silver, the 2M Red and 2M Blue are designed to be interchangeable with one another. By contrast, only the 2M Bronze and 2M Black are meant to be interchangeable (when it comes to the stylus unit) with one another.
So, can you take the Ortofon 2M Bronze stylus and put it onto the 2M Red or 2M Blue cartridge body? Yes, you can certainly do it. It will indeed fit. However, because it's not designed to do that (i.e, because you're only using the 2M Bronze stylus and not the entire 2M Bronze body), it's very likely that you won't be maximizing the 2M Bronze to its fullest potential.
So just keep that in mind.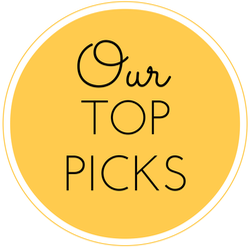 Ortofon 2M Bronze Weight
The Ortofon 2M Bronze's weight remains the same as the 2M Red and 2M Blue.
The 2M Standard and 2M Verso cartridges weigh 7.2 grams.
The 2M PnP MKII cartridge with an integrated headshell weighs 20 grams.
Ortofon 2M Bronze Specs
But of course, there's more to a great cartridge than its weight. Here's a list of notable specs you should know about when it comes to the 2M Bronze:
Output voltage at 1000 Hz, 5cm/sec. – 5 mV

Channel balance at 1 kHz – 1 dB

Channel separation at 1 kHz – 26 dB

Channel separation at 15 kHz – 15 dB

Frequency range at – 3dB – 20-29.000 Hz

Frequency response – 20-20.000 + 2 / – 0 dB

Tracking ability at 315Hz at recommended tracking force – 80 µm

Compliance, dynamic, lateral – 22 µm/mN

Stylus type – Nude Fine Line

Stylus tip radius – r/R 8/40 µm

Tracking force range – 1.4-1.7 g (14-17 mN)

Tracking force, recommended – 1.5 g (15 mN)

Tracking angle – 20°

Internal impedance, DC resistance – 1.2 kOhm

Internal inductance – 630 mH

Recommended load resistance – 47 kOhm

Recommended load capacitance – 150-300 pF

Cartridge colour, body/stylus – Black/Bronze

Cartridge weight – 7.2 g

2M PnP MkII cartridge with integrated headshell weight – 20 g

2M PnP MkII cartridge with integrated headshell length – 52 mm
2M Bronze Tracking Force Setting
Setting the tracking force properly is always important. If you set your tracking force too lightly, your stylus can jump out of the groove, which can cause anything from sound distortion to slight scratches on the surface of your record.
If you set your tracking force too heavy, it can cause your stylus to dig too far into the groove, causing you to not only hear an unpleasant "scraping" noise coming through your speakers, but also potentially damaging your stylus and the groove itself.

The correct tracking force varies from cartridge to cartridge, but I wanted to take a moment to single out this specification for the Bronze.
The 2M Bronze has a tracking force range between 1.4 and 1.7 grams (or 14-17 mN). With that said, Ortofon recommends that you set the tracking force to 1.5 grams (or 15 mN).
What's the 2M Bronze Break In Time?
For those that are concerned about the break-in time period for the Ortofon 2M Bronze, I will first say that I noticed an immediate difference when I installed the 2M Bronze. I'll get more into the specifics of why I really love and appreciate the 2M Bronze in the next section, but in terms of break in time, I think if you aren't enjoying the 2M Bronze after about 50 to 100 hours, you probably aren't going to like it.
Also, as far as how long the 2M Bronze will last, that of course depends on so many factors (from how well you clean and maintain the stylus to the condition of the records you play).
With that said, it's probably a safe bet to assume that the 2M Bronze will last you about 1,000 hours.
How Does the 2M Bronze Sound
Here are four things I personally loved about my time using the Ortofon 2M Bronze:
Wide soundstage
Vocal clarity
Instrument separation
Reduced surface noise
Let's cover these four points one at a time, beginning with the wide soundstage provided by the 2M Bronze.
What I appreciated about this 2M Bronze cartridge is it really felt like it opened up my vinyl records in a way I hadn't quite had a chance to hear before. I upgraded to the 2M Bronze from the 2M Blue—and I thought the 2M Blue did a very good job of adding dynamics into the music.
I feel the 2M Bronze expands on this idea, allowing the music to breathe more within the room and really envelop the listener in an impressive manner via two channel set up.
The next improvement with the 2M Bronze that I noticed was increased vocal clarity. The overall resolution of vocals, especially female vocalists, was quite pronounced even when compared to the 2M Blue.
I noticed that additional vocals in the song mix appeared more defined (i.e, I was better able to hear the various vocal layers on a given song because the 2M Bronze did a good job of separating vocals, instruments, etc to give the listener the ability to hear nuances in a recording).
The 2M Bronze was also quite good at instrument separation, which is something that helps to really create a wide soundstage when listening to your music. The 2M Bronze brings out details in your music, and I liked being able to listen to a record and be pleasantly surprised that I had an instrument in a song I hadn't heard before. I also felt that the 2M Bronze really defined instrument positioning, as well.
Instead of listening to a record and feeling like the music is just coming straight at you, I feel like the Bronze makes you really notice the instruments on the left speaker or channel from the right, along with instruments that travel from one speaker channel "across the room" to the other. It's really quite impressive if you pay close enough attention to the musical detail.
Lastly, I think the 2M Bronze does a good job at reducing surface noise. I think 2M line in general is quite good at this. I first noticed this when I used the 2M Red, but the tradition of reduced surface noise continues here with the Bronze.
I think this is something you'll notice most if you're coming from a cheaper cartridge or inferior turntable. If you're used to using something like the Audio Technica AT-LP60X or the U-Turn Orbit, you'll likely notice that your records sound so much more quiet than they usually do. To the point that when there occasionally is surface noise for whatever reason (scratches, dust/dirt, etc) it becomes quite noticeable and surprising.
Ortofon 2M Red vs 2M Bronze
Now, let's go into a bit of details when it comes to the differences between the Ortofon 2M Red and the 2M Bronze.
The Ortofon 2M Red costs about $100, while the 2M Bronze will cost over $400. So naturally, you should expect to hear differences between these two cartridges.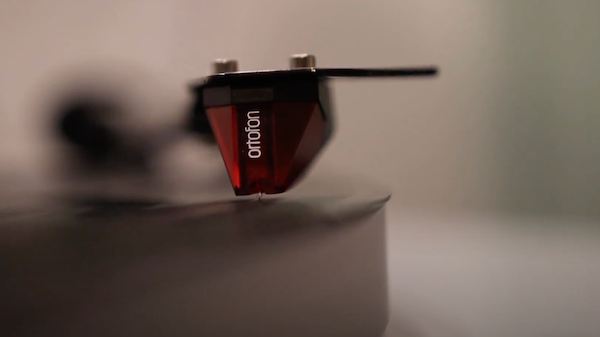 Here's what I found—I found the 2M Red provided a warmer sound than the 2M Bronze. I found the 2M Bronze to sound more accurate, but also a little bit more bright than the Red. I think if you're someone that is really attracted to treble, you're really going to like the 2M Bronze.
I also noticed more detail in the sound with the 2M Bronze. I heard more instruments in the recording, and vocal clarity was definitely a step up.
To me, going from the 2M Red to the 2M Bronze is akin to jumping from 1080p to 4K video resolution.  Sure, 1080p is certainly great in its own right, but once you experience 4K, you'd prefer to not go back to "regular high definition" again.
2M Blue vs 2M Bronze
The Ortofon 2M Blue is a step up from the 2M Red, and due to that, the leap from the 2M Blue to the 2M Bronze isn't quite as dramatic. But it is indeed noticeable.
The 2M Blue costs about $250, so it costs between $150 and $200 less than the 2M Bronze.
The 2M Blue is a cooler cartridge than the 2M Red, and I would say that cooler sound is maintained with the 2M Bronze.  The 2M Bronze is, however, a very lively and precise cartridge.  What you sacrifice is warm tones I think you make up for in higher resolution and better detail in the music recording.  
2M Black vs 2M Bronze
Well, I suppose this is where the 2M Bronze's gravy trains comes to a stop. It's not that the 2M Bronze cannot compete with the 2M Black, but there's a reason that the 2M Black costs several hundreds of dollars more than the Bronze—it's an impressive moving magnet cartridge.
In fact, the 2M Black comes with a Nude Shibata diamond stylus—the same exact diamond you'll find on the MC Cadenza black. By comparison, the 2M Bronze uses a Nude Fine Line diamond stylus.
The Ortofon 2M Black is truly meant to be an audiophile cartridge. Compared to the 2M Bronze, you're going to notice an even bigger soundstage, music clarity and bass extension. Whenever people wonder whether vinyl is better than CD or as good as Flac or SACD's, the 2M Black is the kind of cartridge that people are talking about.
With that said, you're definitely going to need to take some care in setting up the 2M Black properly, especially when it comes to VTA or vertical tracking adjustment. If it's not set correctly, you're going to hear distortions in the treble and bass of your favorite record. And that's no fun to deal with.
There's no doubt that the 2M Bronze is a fantastic cartridge. But the 2M Black is the next step up for a reason, as it's going to track the groove of your vinyl record exceptionally well. Just make sure your cartridge is aligned correctly—be sure to use an alignment protractor.
Conclusion
The Ortofon 2M Bronze is a beautiful sounding cartridge. It's certainly not cheap, but it's one of the best on the market at its price range.
If you're already familiar with the 2M Red and 2M Blue, you're likely going to hear a big improvement when it comes to music and vocal clarity, along with a wider soundstage and instrument separation. If you're deciding between the Ortofon 2M Bronze vs 2M Black, the 2M Black is definitely better. However, if money is limited, you have one amazing consolation prize in the 2M Bronze!