Pro-Ject Debut Carbon DC review
When Pro-Ject Audio introduced the Debut Carbon, the turntable landscape was irrevocably altered. Featuring a sleek, user-friendly design, powerful components and crazy-reasonable price tag, the Debut Carbon was built with both hardcore audiophiles and vinyl newcomers in mind.
The near flawless deck became an instant best seller for both sects. If you're reading this article, that means you're probably in the market for a new audiophile turntable. And that's a good thing, as there are few turntable manufacturers who match Pro-Ject in either design or quality.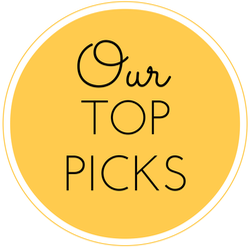 Below, please use the interactive table to see how well the Pro-Ject Debut Carbon DC stacks up to other turntables in its price range:
But here are the few key questions that need to be answered:
-What's really the difference between the Pro-Ject Debut Carbon and the Pro-Ject Debut Carbon DC?
-Does the Pro-Ject Debut Carbon DC meet or even exceed expectations in a variety of key areas compared to its competitors?
-And at the end of the day, is this a sub-$500 turntable that's worth your money?

These are the kinds of questions we'll answer for you in this in-depth review of the Pro-Ject Debut Carbon DC.
So let's get started.
Pro-Ject Debut Carbon DC Details
At first glance, there doesn't seem to be much room for improvement on the original Debut Carbon. Not only is this sexy beast a fantastic entry level audiophile deck, it's built so well that it can easily hold its own against higher end turntables.
But the Pro-Ject team have never been ones to rest on their laurels, and the DC model comes with some amazing upgrades. Let's have a look at what the DC is packing—and pay attention, 'cause Pro-Ject's prime-time performer just got even better:
Motor – I mentioned that this model came with upgrades, right? None of them is more important, or more impressive, than the DC's shiny new motor.Say this with me: "decoupled motor."This means that the motor is not connected directly to the body but held in place by a thermo plastic elastomer (TPE) suspension system. There's a low-tolerance, chrome-plated, stainless-steel axle running on a polished bearing inside of a brass bearing housing in there too.
That motor runs a DC power supply with an ultra precision frequency AC generator. All those fancy words translate to almost zero resonance or vibration from the motor. No motor noise during playback translates to an incredibly rich sound, consistent speeds and virtually no power usage when the turntable is idle.
Platter & Tonearm – Like the Debut Carbon before it, the 2-speed, belt-driven DC does not feature automatic functionality and comes equipped with a dynamically balanced 12" steel platter.Steel means weight. And a little extra weight promotes balance. Balance enhances speed and tracking accuracy in the tonearm and that limits skipping.
The DC also sports the Debut's one-piece, carbon-fiber tonearm that has a fully integrated head shell. Carbon-fiber increases stiffness and the fully integrated head shell makes for fewer moving parts. Fewer moving parts means superior rigidity, low resonance and an enhanced high-fi experience. You'll have ample chance to fine tune that experience with the tonearm weight and anti-skating features.
Cartridge – That tonearm/head shell setup comes fitted with Ortofon's 2M Red cartridge, which is a favorite among the audiophile set. And it's a favorite for good reason. To that point, the magnetic movement 2M Red features an elliptical, diamond tipped stylus that makes it one of the best tracking cartridges on the market.
It handles density as well as it does overall loudness and boasts outstanding tonal clarity and saturation. That means you'll always get the warmth and purity you expect out of your favorite albums. The cartridge is easily upgradeable and if you're looking to get the most out of your deck, you might want to consider upgrading to the Ortofon 2M Blue.
Design – Cosmetically speaking, the Debut Carbon and the Debut DC are identical. I've said that the Debut Carbon is one of the

best looking turntables you'll find

.If it ain't broke, right?The DC's base is constructed of medium density fiberboard that's polished up to a high gloss and enhances the table's overall minimalist look. You'll find no buttons or switches in the DC's design, save for the on/off switch. Even the drive belt is hidden underneath the DC's platter.
This may be an annoyance for fans of 45s, but it's a small price to pay when you take into account the deck's abundance of features. And if you really want some automatic functionality in speed changing, you can drop a few bucks on Pro-Ject's Speed Box Regulator.
The turntable sits atop four shock-absorbing rubber feet that further add to the DC's overall balance and damping features. And it even comes in a variety of colors. Simply put, this deck is going to look amazing wherever you put it.
Sound – Carbon fiber tonearm?

Check. Medium density fiberboard? Check. Decoupled motor with TPE suspension system? Check. Ortofon cartridge? Check. If you can't tell yet, every single component built into the DC is there for one singular reason: to reproduce the purest sound possible. You'll be happy to know that every single component is doing its job. And when they're working together, you'll be hard pressed to find a better sounding table.
And I haven't even mentioned the gold-plated RCA audio jacks that come included.
Don't worry if you're not impressed with those RCA jacks—they are detachable so you can upgrade to something a little more powerful if need be. That upgradeability will be important when you're selecting speakers and a pre-amp, and you'll have to pick out both unless you already have a home audio system.
And whatever you do, don't skimp on those items. After all, a deck is only as good as the system that's playing it.
The Price Is Right
The good news is that you'll have a few extra bucks to spend on speakers and a pre-amp, because the DC is one of the most affordable turntables on the market. With so many amazing features to boast, the Debut Carbon line is a regular on virtually every 'value for price paid' turntable list.
With the upgraded DC model, Pro-Ject is sure to keep their name in that conversation.
Believe it or not, you can get your hands on this table for just under $400 at either Amazon or Turntable Lab. I can't comprehend how the Pro-Ject crew managed to pack all of those features into a deck that costs so little, but I'm glad they did. And if you're in the market for a new turntable, you should be glad of that too.
The Competition
As you've been researching turntables, and specifically the Pro-Ject Debut Carbon DC, you've probably come across a couple of other decks with similar features and price. So, let's see how the DC stacks up to some of its competitors—namely the Rega RP-1, the Pro-Ject Debut III and Pro-Ject Essential II.
On the surface, the Rega RP-1 is the DC's biggest competition in terms of price and quality. It has a similar, minimalist aesthetic, high-quality components and it even touts an uber-quiet, low vibration motor.
But as great a looking deck as the RP-1 is, those components don't hold up well against the Debut DC. I was actually a bit surprised to find the RP-1's motor a little noisier than it should be—particularly in comparison to the DC's almost completely silent engine.
Then there's the matter of the RP-1's Carbon Cartridge. Don't get me wrong, the Rega Carbon is a fantastic cartridge. But it's low-class in comparison to the Ortofon 2M Red that comes with the DC, and if you're going to spend the requisite money on these decks, you may as well start with better components.
After all, the RP-1 ($445) will cost you about $50 more than the Debut DC. And that cheaper cartridge is a tell-tale sign of the RP-1's comparative quality. Handcrafted charm and excellent high-end performance aside, the Rega still falls short of the Debut DC's ultra-quiet motor and hyper accurate playback.
Now, about those Pro-Ject siblings. First up, the Debut III is less sibling and more like grandfather to the Debut DC. That means there's an entire generation of Debut (the Debut Carbon) between these decks.
It's a fairly massive generation gap—one that the Debut III doesn't come close to equalizing.
To put it simply, the Debut DC is the sexy, upgraded version. And it'll only cost you about $100 more than the Debut III ($299). Which begs the question of why you would even look at the Debut III.
If price is your main reason for looking, I'd recommend you have a look at the Essential II instead. At the same price as the Debut III ($299), you lose a little bit of that sleek design, but you won't have to lift the platter to change speeds and you get an upgraded motor that I've found to be much quieter than both the RP-1 and Debut III. Of course, it doesn't hold a candle to the Debut DC either. But not many decks do.
And that's just my point.
The Verdict
***** Stars (out of 5)
It's hard to believe, but the Pro-Ject team have made the Debut Carbon even better with the DC model. With a combination of high-quality components and ingenuity in design, the Debut DC can hold its own in almost any conversation about audiophile turntables. And when that conversation turns to price, most other decks will look away in shame. If you're looking to up your audiophile game with a steady-rolling everyday player, the Pro-Ject Debut Carbon DC is exactly the turntable you're looking for.
You Might Also Like: