What's the Best Pioneer Turntable?
When you hear the name Pioneer, you probably think of every conceivable audio and video component and accessory. This Japanese company, launched in Nozomu Matsumoto's garage in 1938, has grown into a worldwide electronics behemoth. Along the way, the company introduced laser discs, car CD players, car navigation devices, and much more.
But you probably won't think of turntables. In that realm, Pioneer has been overshadowed throughout the years by rival Panasonic, purveyor of one of the great audiophile vinyl players of all time – the discontinued Technics 1200 and its various permutations. (We'd be remiss here if we didn't note that Panasonic/Technics is bringing back the 1200 in even more glorious, and expensive, form.)
Nonetheless, Pioneer is a player in the turntable game, albeit one that doesn't get a great deal of ink. This is a shame because, while the menu is sparse, there is something for everyone, from a lower-level, inexpensive record player to a "pro" model that's loaded with bells and whistles aplenty.
So stick with us, and we'll evaluate Pioneer's tasty little turntable lineup and settle on the machine that, depending on intended use, just might be "best" for you.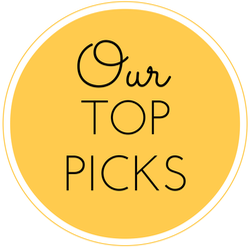 Below, take a look at a table that contains some of the Pioneer turntables that we will discuss in depth today, along with a few other turntables from other brands:
Breaking Down the Top Pioneer Turntables
At a mere $120, the PL-990 nests in a comfy spot alongside the Audio-Technica AT-LP60 and Sony PSLX300USB. All three are fully automatic, two-speed, belt-driven tables aimed at music lovers who are just getting into the vinyl "thing" or are perhaps upgrading from one of those record players-in-a-suitcase novelties. Full-auto tables are attractive to many listeners who want to keep fumbling with the delicate stylus and tonearm to an absolute minimum.
All three of these machines have built-in preamps (or "phono equalizers") for connection to a receiver that doesn't already have one of its own, and the Sony adds the benefit of USB connectivity for those who want to digitize their vinyl tracks (a slightly more expensive Audio-Technica model does the same thing). However, it should be noted that the PL-990 doesn't allow for its preamp to be bypassed, which means that if you DO have a receiver with a preamp built in, you can't use it. This really seems like a design misstep; a quality receiver is more than likely to have a superior preamp that will play louder and cleaner
For its price, the 990 is a quite nice-looking rig – sleek, flat, and black, with a very elegant-looking, gold-colored Pioneer nameplate on the front. Like other tables in its class, unboxing and setup are a breeze. The cartridge is pre-mounted and the tonearm set at the factory to accommodate it accurately and securely. The cartridge itself is nothing to write home about, about the same (and quite acceptable) quality you'd expect to find in this price range. The stylus is replaceable through Pioneer.
At a street price of $300, the two-speed, belt-driven PL-30-K is in an absolute maelstrom of a market sector, clearly in the territory of a Music Hall MMF 2.2 or Pro-Ject Debut III. But, while a bit more plastic-y than the competition, feature-wise it adds quite a bit of value—it's fully automatic and boasts a built-in preamp. In this case, the preamp can be bypassed so that you can use the one in your receiver, if that's your preference.
Pioneer touts the table's "dual layered chassis" with a thick metal plate, a design and construction that's said to provide extra stability. This is an important point in order to ensure smooth record tracking with a minimum of jitter. Playback is also aided by an unusually thick rubber mat, a much better choice than the typical felt mat found on many turntables.
The table's "high performance" (but no-name) cartridge comes already mounted, and few adjustments are necessary. The instruction manual clearly explains those that are. The cartridge is about what you'd expect to find at this price point, and it should do a better-than-average job. We do, however, prefer the stock Ortofon cart supplied with the Pro-Ject. You can always switch out the stock cart for something better later on. There is a wealth of fine choices at a wide range of prices.
Like the Pro-Ject and Music Hall, the PL-30-K is a sweet little rig that's definitely a smart step up from the beginner class. While we're a fan of the hands-on approach to record playing, we thoroughly understand some people's desire to let the machine do the majority of the work.
So, if you're getting "serious" about plunging into the vinyl world but prefer an automatic table, this is definitely a machine to consider.
And speaking of the Technics 1200, this Pioneer, obviously the flagship of the line, is clearly and unabashedly an effort at emulation. At $700 (cartridge extra), it has to be ranked among the very best turntables of its type, that being heavy, metallic, workhorse-style machines that aren't a bit shy about being lugged around and can withstand a good measure of punishment.
A two-speed, manually controlled, direct-drive turntable, the PLX-1000 is marketed as "Pro DJ" because of its construction, removable headshell, pitch-control slider and other features that would appeal to the DJ crowd. Its design—and the materials used in its build – convey huge measures of sturdiness. We suspect that you could play a record during a reasonable-size earthquake and not skip a single groove.
There are little touches here that go a long way. The power and RCA connector cords are removable and replaceable, and an LED at the front of the turntable services to scan an LP's grooves. This means that individual tracks on an album can be cued up in the dark. This might sound like a DJ-centric feature, but can come in awfully handy at home as well.
The 1000 doesn't have a built-in preamp, but, at this level of price and performance, it's presumed that the user will either have a receiver with a preamp or has the wherewithal to purchase an outboard unit (thoroughly decent ones can be had for less than a hundred bucks).
Pioneer clearly has a winner in this rig. There are other Technics imitators (Stanton and Audio-Technica come to mind, particularly the A-T LP-1240), but, with its unique and intelligent control layout and some distinctive design and stabilization elements, the 1000 is anything but a sad-sack clone. It's a fine instrument in its own right that packs in a whole lot of quality and playability in the under $1,000 turntable class.
Choices, Choices
Which is the "best" entry in the limited Pioneer lineup depends, of course, on what you want a turntable to do—and how much you want to spend. We're going to put on our DJ hat and pick the PLX-1000, maybe just out of Technics envy (a condition from which Pioneer apparently also suffers). But this hefty guy isn't any knockoff copycat; it's a slick, solid, bold machine that does a whole lot while not costing a bundle of money.
Indeed, you can do the DJ thing. But even if you don't intend to "scratch" and perform other DJ tricks, it's a very fine turntable that is equally comfortable with reproducing a string quartet or blasting tunes out at a rave. In fact, while a lot of common audio terms are highly subjective and pretty blurry, it's a musical turntable that, at its price point, rivals staider and polite-looking rigs that cost bunches more. Here are a few things that we like about it:
Pitch control. We've pointed out more than once that all records weren't originally mastered at the proper speed. And, to some people's ears, certain music can just sound wrong. Even the slightest change in speed can make it right, and the 1000 allows for a wide range of adjustments.
Direct drive. This affords quick starting and stopping, and there's no belt to replace. Many audiophiles believe that speed is more stable than with belt-drive designs.
Its appearance. Do looks matter? Sure they do. This model simply jumps up and screams, "High-tech audio component here!" It's absolutely striking to look at and is bound to attract attention.
The weight. At nearly 29 pounds, virtually no amount of footfalls or routine listening room vibrations are going to make this big guy skip grooves.
No cartridge! This isn't a bad thing. In fact, it provides a good deal of flexibility – you pick your own (and the headshell will accommodate an abundance of fine cartridges). Anyone buying a turntable with this degree of sophistication will very likely have, or quickly develop, a preference when it comes to cartridges. Plan on spending a bit more; perfectly decent "budget" cartridges can be had for $35-$50. Of course, cartridge prices can also soar into the heavens. We recommend starting slow and working up from there.
The Last Word
While the PLX-1000 won't be to everyone's taste or fit into every home's décor, it definitely occupies an identifiable niche, providing an obvious and resounding alternative to the genteel appearance of so many quality turntables in the current era. With its jazzy looks, obvious ruggedness, and highly competitive price, it wins our little Pioneer derby hands down.
You Might Also Like: