Audio Technica AT-LP120 vs Audio Technica AT-LP60: Which Turntable is Best?
If you're searching for the right turntable for the money, there's a chance that you've come across a pair of very intriguing record players. And they're both made by the same company.
In this article, we're going to put both the Audio Technica AT-LP120 and the Audio Technica AT-LP60 under the microscope to help you better determine which record player is better for your needs and why.
In fact, we encourage you to take a look at the interactive table below so you can actively compare the AT-LP120 and AT-LP60 against other noteworthy turntables on the market.
But before we get to the turntable boxing match, let's first discuss the idea of what turntable is ideal for you and your specific needs.
What Kind of Turntable is Best For You?
The first thing that you need to decide is how you plan to play your records. For example, are you planning on playing your records at home in a leisurely fashion? Or will you be DJing with your turntable?
Once you've decided that, you need to find the right turntable (or "decks" as we in the DJ community call them) for the job. This is where things can get tricky for the novice, because while all turntables do the same job, which is play records, they do not do the same job equally.
To accommodate the wide variety of record lovers in the world, turntables come in two types: Belt drive and direct drive.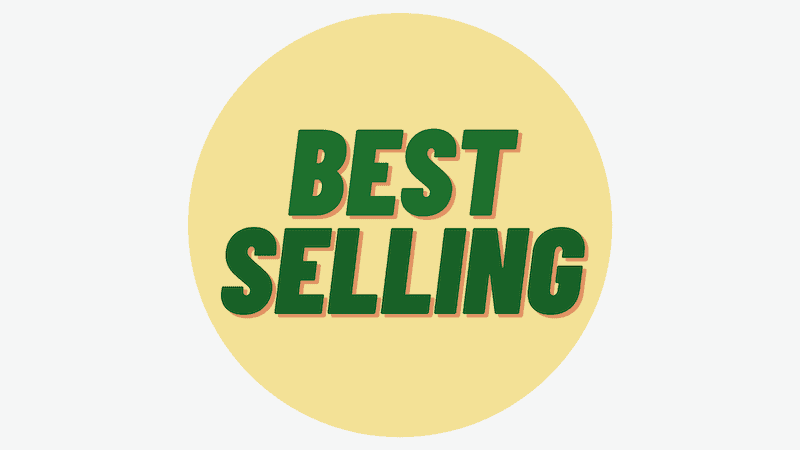 Belt Drive vs Direct Drive Turntables
Belt drive turntables use a belt powered motor to spin the platter. These turntables are lower in torque and are best suited for basic listening. Direct drive turntables, in contrast, use a magnet based motor to spin the platter, giving it a significantly higher torque.
This makes them better suited for active DJing, such as mixing and scratching, because even when you put your hand on the platter, if the torque is high enough, the platter will continue to spin. Even with applied pressure.
This feature give you not just more power but also more pressure to even the smallest of hand manipulations. More torque essentially means cleaner cuts, cleaner scratches, cleaner beat juggles and cleaner mixes. If you've ever even thought about a getting your "wikky wikky" on, then direct drive turntables will be what you want.
Once you have decided on a belt drive or direct drive turntable you'll want to find one that is within your budget. Salute to the all of the people who make purchases without budgetary restrictions but, to the folks who have to be more discerning with your purchase dollars, please know that while you get what you pay for, you can still find a deck that meets your major needs and stays within your budget if you are will to make a few compromises, such as sound quality, construction, torque and aesthetic.
So, let's say that you want to place your deck on a bookshelf and be an integral part of your décor while still giving you a good sound, then you can compromise on the torque and construction.
But if you are doing any active DJing, then you can only compromise on the aesthetic and maybe construction at best. Trust me, the last thing you want to do is to be in front of a dance floor full of party goers and you can't keep them satisfied because the sound is bad and the mixes aren't smooth because the transitions lag and come in off time due to low torque.
If you compromise where you shouldn't, at some point you will absolutely wish that you didn't. Overall, be smart and frugal, but don't ever be cheap.
Now let's get our feet wet and take a look a few decks.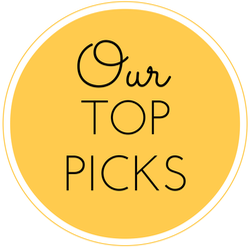 The Price of Compromise
Like most other things, turntables are made by a variety of companies. Pioneer, Technics, Numark, and of course Audio-Techina are the most current and prolific manufacturers of turntables.
There are also a few smaller boutique manufacturers but at the moment Pioneer and Technics consistently offer highly uncompromised quality both in sound and construction. But again, in the vain of getting what you pay for, please know that you are going to pay a pretty penny for that quality.
Double that if you are looking to get a matching set of decks. The upside however is that with a little bit of tender loving care, those decks will hold up for a long time.
There are quite a few DJ's that still have and use their original Technics 1200's from the 80's. The construction and super high torque made them the DJ industry standard. But they aren't the only game in town any more. This is where the latter brands come into play, Audio Technica specifically.
Quite a few years ago, Panasonic, the parent company of Technics, decided to discontinue manufacturing the Technics 1200, Technics 1210 and all variations of the 1200 model.
When this happened, all of the patents that Techincs held specifically for the 1200 models were vacated. This basically opened the floodgates for all of Technics competitors to make their own versions of the "1200."
While DJ's across the globe felt angst as this was announced, the blessing was that us DJ would now have more turntable options. Whereas you once had to pay at least $699 USD for just one deck, you now had the option to buy turntables that provided some of the same quality as Technics but at friendlier price points, and with some compromises of course.
Enter Audio-Technica.
Now, without giving you a full history of Audio-Technica as a company, I will tell you that as an owner of a set of Audio-Technica AT-LP120 USB turntables—you get very good sound and torque for your money. And so, if you're looking to jump into the turntable game for the very first time, this is a great record player to kick off your journey with.
It's not the last turntable you'll ever need or buy, but its definitely a great starting point.
But, what if someone doesn't want to pay over $250 for the AL-LP120 USB? Is there another option?
Well, yes, as a matter of fact. Because for just $99.99, you can purchase the Audio Technica AT-LP60, which is just $100. This is a belt-driven turntable that comes with an automatic start and stop function—which means this record player is most ideal for someone that just wants to push play and instantly hear music. And, never have to worry about being present to pick up the tonearm and lift the surface of the record and place it back into its arm rest.
First things first though, let's look the similarities between both the AT LP-60 and AT-LP-120 see how they stack up side by side.
Both turntables have the following features:
33-1/3 and 45 RPM. That means that you can play both big LP records as well as those little 7" records alike.

Built in switchable preamps. This means that you can play the turntable though a DJ mixer or plug it into a directly speaker system without a dedicated Phono input such as a boombox, external speaker or home stereo.

Both also share Anti-resonance, die-cast aluminum platters. This cuts down on unwanted feedback and helps to make the listening experience more pleasurable.

Removable hinged dust cover and 45RPM adapter
What Are the Differences?
Fully automatic with retuning tonearm

Belt drive motor

Fixed pitch and tonearm weight

Comes with Audio-Technica Dual Magnet™ phono cartridge with replaceable stylus

USB output is optional

MSRP $99
Fully manual operation

Direct drive, high torque motor

Balanced S-shaped tone arm with hydraulically damped lift control and lockable rest

Forward/reverse operation and variable pitch control with quartz speed lock

Selectable 33/45/78 RPM speeds

½" mount universal headshell with AT95E Dual Magnet™ phono cartridge and long-life diamond stylus

Popup stylus target light for easier cueing in low light

Also in the box: Mac- and PC-compatible Audacity software, USB cable, Two output adapter cables (dual RCA female to mini-plug male & dual RCA female to mini-plug female), Power cord, , Phono cartridge (78 RPM records require additional cartridge, not included), Counterweight, Slip mat.

MSRP $299.
Who's the winner?
So with all of that said, what do I think is the better turntable?
Well, while I do think this will somewhat depend on your personal needs, there is no question that one turntable is indeed better than the other. And that record player is the the AT LP-120 USB.
If for no other reason than this, while belt drive turntables have an ease of use factor, which is especially good for a novice or simple listening, at some point the belt could potentially become a problem.
They stretch, they dry out and they snap. So knowing this going in, you should be prepared to grab a few replacement belts when you purchase the deck or have your listening interrupted until you can procure one. While this is definitely a drawback, the simplicity and low price point of the AT-LP60 make it a good purchase if you are a casual listener or want to give it as a gift to a music lover who would appreciate it.
The AT LP-120 USB, however, is great and is worth the purchase. Honestly, the amounts of features contained in this turntable combined with the price point make this deck and absolute steal.
It would take on average another $300 USD to get a turntable with the same features from another manufacturer. But like I stated earlier, with price comes compromise. The compromise here is torque and construction.
The construction, while decent, is a composite plastic that looks more solid than it really is. It's not flimsy or toy-like, but I would suggest keeping these in the house unless you have you're forced to take this with you on the road. As it's not exactly a portable record player like the Crosley Cruiser.
The torque is an issue here because while it is fairly high, it is slightly lower than its higher priced competitors. This was noticeable to me right out of the box. As a heavy handed, beat juggler I experienced lag time when I would speed mix. To compensate for that, I had to lighten my finger pressure.
But, in the grand scheme of things, it was the biggest compromise I had to make. And I have no regrets.
You Might Also Like: