With the many turntable options out there, it can be somewhat intimidating trying to find the right table with the right needle, the right platter, and the right tonearm with just the right counterweight.  There are dozens of options below $1K, from the cheapest of the cheap to tables that any serious audiophile would respect.
Most of the best turntables under $1000 are also above $500, so that's the primary price point that will be examined here.  It should be clear, though, that this article will examine turntables under $1000, not entire hifi vinyl setups.  One should be prepared to spend at least $1500 on a full, high quality setup.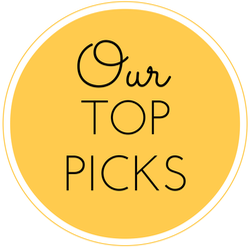 Below, please use the interactive guide to easily compare sub-$1,000 turntables against one another based on things like price and key features:
How one uses the table—whether one is a DJ or a vinyl aficionado—will in part dictate which turntable aspects will be more important than others.  For instance, if I plan to spin and scratch like GrandMixer D.ST on Herbie Hancock's seminal 1983 single "Rockit," a direct drive and a upgraded cartridge would definitely be in order; the thing must be robust. 
If, on the other hand, I'm interested in hearing exquisite clarity and silences of Morton Feldman's chamber music, there would be more important things to worry about (though a cartridge update is never a bad thing!). 
It is from this latter perspective that I will consider tables, so while those that are DJs can certainly enjoy this article, this particular review of sub $1,000 turntables is moreso geared to the everyman or everywoman that's interested in acquiring a great record player to use for their growing vinyl collection.
What Should I Consider First?
While there are a plethora of things to consider when dropping several hundred dollars on a turntable, there are a few components that contribute more to the overall sound and quality than others, and some of these are fixed in the table and cannot be upgraded.  Among the first things to consider is the cartridge: it is arguably the most important part of the sound (assuming all other moving parts are stable) so it's quite important to have a good one. 
The tables on this list (we will list and discuss five great record players under $1,000) have good stock cartridges with moving magnets, but none would be considered "very high quality."  Fortunately, they're upgradable on all the turntables here and really should be on any table one is willing to spend some serious cash on. 
Unfortunately, even if the a turntable has the ability to play 78rpm, a special cartridge is needed.  Moreover, all the tables on this list come stock with moving magnet cartridges; moving coil cartridges are superior and cost enough to prove it.
Below, please take a moment to view some of the best-selling record players currently available on Amazon:
Belt Drive or Direct Drive?
A point of contention among audiophiles is the way the motor drives the platter–that is, belt or direct drive.  Both have their advantages and disadvantages, though it's generally a personal preference. 
Belt drives can absorb some of the movement from the motor and not transmit those movements to the platter at the expense of slightly higher wow and flutter (the deviation of speed of the platter — as an aside, I read somewhere that when My Bloody Valentine's Loveless first came out, folks thought their turntables were out of whack upon hearing the slow pitch changes in songs when it was just Kevin Shields' and his whammy bar). 
Direct drives, however, are preferred by most DJ's due to reliability, reduced wow and flutter, and the ability to spin backwards.
There are, of course, dozens of other considerations, but if we're just getting into the hi-fi audio game, rules of thumb will get us the furthest:
Preamp: most modern amplifiers don't have phono input so in this case, one would need a preamp.

 

Many tables come with internal amps, but external amps generally sound better (but incur and extra cost).
A heavier platter is generally better.

 

Greater mass means greater momentum, resisting changes in speed better than a lighter platter.
Low wow and flutter ratio
Low signal-to-noise ratio
Now, let's get into the five turntables that I think are your best options under $1,000.
Top Turntables Under $1,000
And now, here are my top five turntables that I think are great deals (and under $1,000):
The Stanton ST.150 is an excellent DJ base rig and a high quality table in general.  The ST.150 has the strongest motor in this list at 4.5kgf/cm of torque.  This amount of torque offers precision speed with very low wow and flutter.  This is excellent for spinning and scratching.  The ST.150 is also the only direct drive turntable on this list, and as previously mentioned, a preference for DJ's but nonetheless completely suitable for beginning audiophiles.
The table has three speeds: 33-1/3, 45, and 78, though as noted above, one would need a special cartridge and stylus for 78.  The steel construction means that these things are HEAVY!  In fact, this table clocks in at 42 lbs, so if you're planning to gig with these around town, it may be prudent to invest in a dolly. 
Adjustable pitch range, two start and stop buttons in an ergonomic position for user with two tables.  A felt mat is included but no turntable cover; sort of expected for a DJ-oriented table.
A related model is the STR8-150, which differs from its sibling by a shorter, straight tonearm instead of the S-shaped tonearm and cartridge: a 680HP on the STR8-150 and a Trackmaster V.3 on the ST-150. 
Both tables are an excellent choice for folks that are interested in a quality sound and playing with scratching.  They're heavy duty tables that will last a long time, sound great, and won't (totally) break the bank, selling for $599.
I wanted to include a table by Pro-ject: I've heard a few of their tables and think they're great at a great price point (and quite modern looking, too!).  It was a toss-up between the Pro-ject Audio Debut Carbon DC with the upgraded platter and upgraded cartridge (2M Red) and the 1-Xpression Carbon.  I opted for the latter since it's only $200 more — clocking in at $799 — for a superior table that can be upgraded from stock, as opposed to a table that has already been upgraded when purchased.
Though it only sports two speeds with manual changes (33-1/3 and 45), the 1-Xpression is a serious table that would command the respect of any audiophile.  Very minimal in it's design, it exhibits only what is necessary for great sound. 
This is the 6th generation of the landmark Pro-ject 1 hi-fi table that was first debuted in 1991; a testament to the design and engineering of these models.  A particularly interesting feature of this table is the carbon fibre tonearm that exhibits "EVO"-technology, using a re