8 Best Automatic Turntables – Fully & Semi-Automatic Players
If the world of vinyl excites you, then I have no doubt that you're interested in discovering the best automatic turntables on the market.  So whether you need a fully automatic turntable, or you just prefer a semi-automatic player, here are my picks for the top automatic record players that will fit your needs.
The Best Automatic Turntables (TLDR)
The best fully automatic turntables are:
Audio Technica AT-LP60X
Audio-Technica AT-LP3
Denon DP-300F
Dual Electronics CS 429
The best semi automatic turntables are:
Denon DP-400
Denon DP-450USB
Technics SL-1500
Victrola Respin
The Audio-Technica AT-LP60X offers an extremely affordable option for those seeking a fully automatic record player. Meanwhile, if you desire a fully automatic turntable with more features and higher quality construction, the Denon DP-300F is the ideal choice.
As for semi-automatic turntables, the best option here is the Technics SL-1500C.  Priced at approximately $1,300, this Technics turntable offers an wide array of quality features (like a good phono preamp and S-shaped tonearm), while also having a built in auto-lifter function (that can be switched on or off).  The auto-lifter function will raise the tonearm off the record once it completes the final track of the album.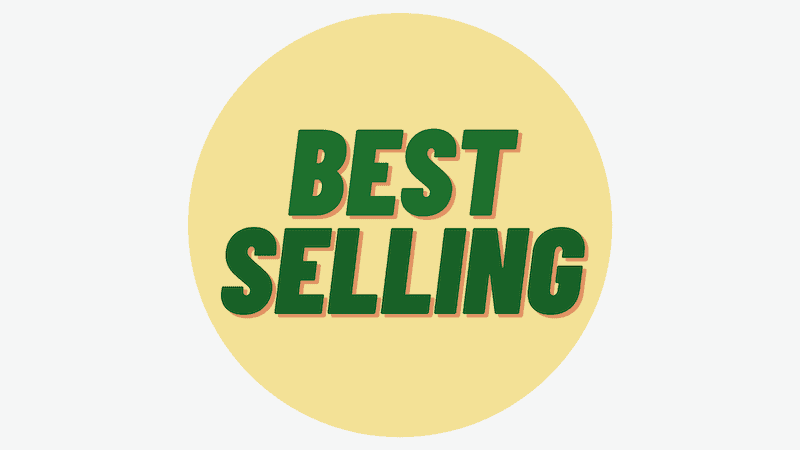 Best Fully Automatic Turntables
Audio Technica AT-LP60X
My very first turntable was the original Audio-Technica AT-LP60, so I definitely think that this revamped model (the AT-LP60X) is worth mentioning as a recommendation.
The Audio-Technica AT-LP60X is a fully automatic record player. It's also completely plug and play, thanks to a built in phono preamp.
All of that essentially means one thing—it's super easy to use, and you can be up and spinning records in no time. And perhaps the best thing of all is the price—approximately $150.
There's not too many bells and whistles here—you can't export your records to the computer or export your sound to a bluetooth speaker (unless you buy the Audio-Technica AT-LP60XBT version). But if you're looking for an excellent entry level record player that doesn't require much maintenance or experience, go with the AT-LP60X.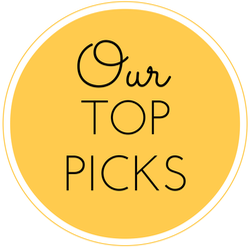 Denon DP-300F
The Denon DP-300F comes with the same automatic functionality as the Audio-Technica AT-LP60X.  So why does the DP-300F cost almost $200 more than the AT-LP60X, you might ask?
Well, the first thing that's worth noting here is that unlike the AT-:LP60X, the DP-300F is meant to be upgraded over time—at least to a certain extent. While the AT-LP60X easily allows you to replace the stylus on the cartridge if it gets worn out or damaged, the pre-mounted Denon cartridge comes affixed on a removable headshell.
This is good news, because if there's ever a time in the future where you'd like to swap out the entire Denon cartridge (not just the stylus) for a better cartridge, you can do this quite easily because the entire headshell that's on the tonearm of the DP-300F is removable.
Dual Electronics CS 429
We've now moved to the most expensive turntable on this list so far: the Dual Electronics CS 429.  Coming in at approximately $800, this is a good mid-range record player for anyone committed to the vinyl hobby.
Now what I love about this turntable is that it's a beautiful piece of tech that's a blend of beginner-meets-audiophile. Because on one hand, you get a high quality cartridge in the Ortofon 2M Red (check out my Ortofon 2M Red review today!) and a very solid (and sturdy) MDF plinth (which keeps your record player steady and less sensitive to vibrations. The platter is also aluminum die-cast, and the player's feet are meant to absorb vibrations, as well.

And yet, you also get a built in phono preamp housed within a fully automatic turntable here. It's pretty amazing, as you're essentially purchasing a versatile audiophile (or perhaps audiophile-lite) turntable that even a beginner can use with ease. I always love it when a manufacturer can provide a certain segment of the vinyl community with a healthy mix of high convenience and high quality.
Audio-Technica AT-LP3
The final fully automatic turntable on this list goes to the Audio-Technica AT-LP3.  This record player is about $100 more than the AT-LP60X, so let's dive into why that is and whether or not it's worth the extra cash.
Now remember a little earlier when I mentioned that the Denon DP-300F and the AT-LP60X share similar automatic functionalities—but that the DP-300F's pre-mounted headshell is removable? Well, that's exactly the same situation here with the AT-LP3.

So, essentially, the AT-L3 is going to offer you more flexibility in terms of making upgrades in the future—particularly with respect to the cartridge. This is more important than you think. A quality cartridge can cost you, at minimum, $100 on average (like the Ortofon 2M Red, for example).
By comparison, $100 is most of the entire cost of the AT-LP60X turntable.

And so, if you can equip your AT-LP3 with a higher quality cartridge, it might be able to punch above its weight class for a good while—at least until you're ready to splurge for an even higher quality turntable.
Best Semi-Automatic Turntables
Denon DP-400
Let's now move on to semi-automatic turntables.  Now here, we're going to first give some props to the Denon DP-400.  Now unlike the Denon DP-300F, the DP-400 is only partially automatic.  Essentially, what you get with the DP-400 is a turntable that has a built in auto-stop feature. 

So once the record reaches its end, the tonearm will lift off the record.  The turntable will then turn the motor off, as well. It should be noted that you can turn this auto-stop feature completely off entirely (if you'd prefer the DP-400 to function as a manual turntable, for instance).
This Denon come with an S-shaped tonearm, a removable headshell, anti-skate control, and even a built in phono preamp. So despite this being a turntable that costs about $400 on average, it's a very plug and play record player.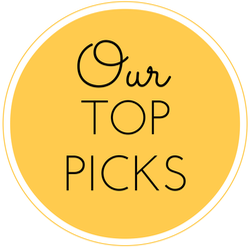 Technics SL-1500C
Let's now turn to easily the most expensive turntable on this list: the Technics SL-1500C. For this one, the semi-automatic operation works the same way as described above with the Denon DP-400.  
But there's so much more to love here than just its auto-stop functionality. First off, this is a direct drive turntable, so you're never going to have to worry about replacing the belt or adjusting it around the motor pulley.
Instead, what you have here is a turntable with a very high torque motor, so it'll be spinning at its preset speed (33 RPM, 45 RPM, etc) faster than any belt drive turntable you can get.
It should be noted that while this does come with a built in phono preamp (that you can switch off if you so desire), the Technics SL-1500C is actually not ideal for those that want a DJ turntable.
This may be surprising on the surface to learn (especially given the look of this turntable and, well, the fact that its a Technics table), but the truth is that there is no pitch control slide on the SL-1500C. But you do get the Ortofon 2M Red cartridge (which you can easily upgrade to the Ortofon 2M Blue–which is even better)
Denon DP-450USB
Let's now move on to the Denon DP-450USB, which is really awesome.  For just $100 more than the Denon DP-400, this USB version is ideal for anyone that needs the ability to digitize their vinyl collection.  
Here, you can record directly to USB flash drives in either WAV or MP3 format (although you cannot connect to an external hard drive or computer—go figure).

Still, if you either want to create a digital backup of your entire analog collection, or if you have a very rare record that, if it were lost or destroyed, you wouldn't be able to find anywhere else in the world, you'll definitely want to use the USB recording feature on the DP-450USB.
The USB port is on the front panel of the turntable, along with an MP3 button and a WAV button.  It's really that easy.
Victrola Re-Spin
Let's finally discuss both a cheap record player and a portable record player—all wrapped inside one package. For just about $100, you can purchase the Victrola Re-Spin, a suitcase record player that comes inside a box that advertises its "powerful sound" and "big bass."
Oddly enough, the advertising here is quite fair. While the built in speakers on the Re-Spin will never serve as room shaking (or house party) speakers, you're going to be very, very surprised with how strong and relatively clear these speakers do sound (given they're inside of a suitcase record player).

Outside of the auto-stop feature, I'm also impressed at the Re-Spin's ability to function as a bluetooth speaker (exporting music from your phone through the Re-Spin's speaker) and its ability to connect to bluetooth speakers or headphones (to listen to your records no matter what room you're in).
And, if you need a record stand or holder in a pinch, just pull off the lid and stick your album cover into one of the crafted record slots on the underside of the lid.
All in all, I think this is easily one of the most versatile record players on this list. It also comes in a whole host of colors, bringing quite a bit of fun into the vinyl world.
Wrapping It Up
Finding the best automatic turntables isn't always easy. Not only do you have to decide between getting a semi automatic turntable or a fully automatic record player, but then there's a whole host of features (and price points) to consider.

With that said, I hope this list has helped consolidate the many potential options for you. Whether you want to go the cheapest route possible (Audio-Technica AT-LP60X or the Victrola Re-Spin), or you care less about price and much more about quality (Technics SL-1500C or Dual Electronics CS 429), you'll certainly find an automatic turntable that meets your standards when it comes to both cost and convenience.